Robust Solutions for a Complex & Dynamic Industry
Technologies, sophisticated data management, and actionable insights — from seed to sale and beyond
Forian helps improve cultivator, manufacturer, dispensary/retail and regulator decision-making, optimize business performance, and deliver growth in the ever-changing cannabis industry — all while ensuring compliance within a complex and dynamic regulatory environment.

BioTrack: All-in-One Cannabis Tracking Software
BioTrack by Forian delivers an industry-leading and proven all-in-one cannabis solution. We help cultivators, manufacturers, and retailers of all sizes — as well as industry regulators — track and forecast crop yields, inventory fluctuations, product utilization and pricing, and revenue and profit by product, category, and brand. Delivering unparalleled security, stability, and performance to over 2,200 customers, BioTrack helps improve operational efficiencies through every step of the process. BioTrack gathers point-of-sale data across 38 states, while our proprietary government traceability system is currently deployed in nine states, ensuring transparency and accountability across the supply chain.

Cannalytics: Business Intelligence Tool
A sophisticated software as a service business intelligence tool, Cannalytics provides interactive and actionable views of business performance — delivering unique customer, product, and market insights that leverage our powerful data science capabilities, which are connected to our robust proprietary data sets. Cannalytics' intuitive dashboards are tailored to meet the distinct needs of each user — whether a retailer, state government, manufacturer, or cultivator — with easily navigable and actionable views on sales, inventory, product and employee performance, customer insights and trends (e.g., demographics, psychographics, behaviors, product loyalty, health conditions, and social determinants).
Forian provides much-needed analytical data for medical cannabis as a credible and effective treatment for many chronic and serious health conditions.

Data Management Solutions
Forian has built technologies that address and solve challenges created by a lack of uniform data standards and interoperability created by a growing and shifting array of software solutions in the cannabis industry. Our leading-edge data management methodologies — including our novel and proprietary product master/ontology — normalize, standardize, deduplicate, integrate, and otherwise organize complex transactional information across many disparate data sources to unlock analyses and insights and respond to previously unanswered market questions.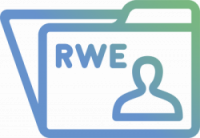 Real World Evidence (RWE)
Our proprietary data sets optimize operational, clinical, and financial performance for companies in life sciences, as well as for providers and payers. By contextualizing clinical evidence in real-world settings, we enable customers to derive actionable insights from historical data patterns while predicting future trends and likely outcomes.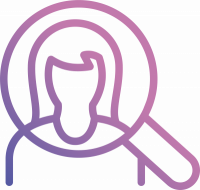 Patient Registries
Forian understands the power of Real World Data (RWD). We build patient registries that capture richly detailed case information — coupling medical,  pharmacy, consumer, cannabis utilization data, and patient-reported outcomes — to drive observational studies and Health Economics and Outcomes Research (HEOR), all while maintaining strict patient privacy and HIPAA compliance.
Forian provides innovative software solutions, proprietary data, and predictive analytics to optimize the operational, clinical, and financial performance of our healthcare, cannabis, and government customers.