Advanced Analytics and Actionable Insights that Drive Business Value for the Cannabis Industry

Cannalytics by Forian provides clients with an interactive and actionable view of their cannabis business performance. Each Cannalytics Edition delivers dashboards and insights tailored to meet the distinct needs of its target audience — whether it be a retailer, state government, manufacturer, or cultivator.
Cannalytics' powerful technology draws upon Forian's foundational Data Factory to augment clients' Point-of-Sale or traceability cannabis data with detailed consumer demographic, psychographic, behavioral, purchase, and lifestyle data, as well as de-identified patient healthcare data — all while protecting individual privacy in compliance with HIPAA standards. This connected data, in turn, provides users with an unparalleled understanding of their customers, products, employees, businesses, and current and potential markets.
Forian's proprietary, market-leading product master/ontology enables us to normalize and standardize the complex and variable cannabis product market — including capturing critical information on brands, strains, strain types, cannabinoid ratios, terpenes, potency, flavors, formulations, and more.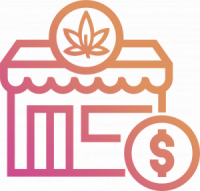 Cannalytics: Retail Edition
Featuring an intuitive interface with easy-to-comprehend dashboards, Cannalytics Retail Edition helps recreational and medical cannabis dispensaries drill into and access actionable data insights. These insights empower retailers to effectively run their businesses and increase sales by:
Optimizing product pricing, selection, and inventory management

Understanding, segmenting, and targeting customers more effectively 

Measuring business results across sales, inventory, product and employee performance, customer insights and trends (e.g., demographics, psychographics, behaviors, product loyalty, health conditions, and social determinants)

Benchmarking performance versus affiliated dispensaries, regional comparisons, or state/market aggregates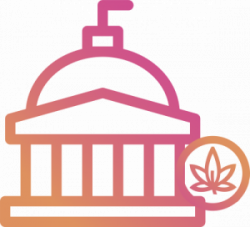 Cannalytics: Government Edition
Cannalytics Government Edition provides cannabis commissions with real-time insights to fulfill reporting requirements, support compliance, and aid in revenue and budget forecasting. Forian's connected consumer, healthcare, and Point-of-Sale data provide regulators with valuable information, such as tax revenue forecasting, benchmarks and market comparisons, industry growth projections, and insights into product usage by differing demographic and healthcare condition cohorts.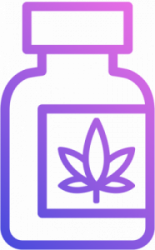 Cannalytics: Brand & Cultivator Editions
Building on the Forian Data Factory — including matching cannabis products via our proprietary cannabis ontology — the Cannalytics team is currently developing a dedicated Brand/Manufacturer & Cultivator Edition. Clients will soon be empowered to strategize with confidence on product decisions — including on formulation and packaging — by leveraging reliable information on buyer types and behaviors, as well as through competitive insights. Cultivators will gain an increased understanding of yield, growth optimization, harvesting, and extraction, as well as on optimal strain selection and timing.
Forian provides innovative software solutions, proprietary data, and predictive analytics to optimize the operational, clinical, and financial performance of our healthcare, cannabis, and government customers.