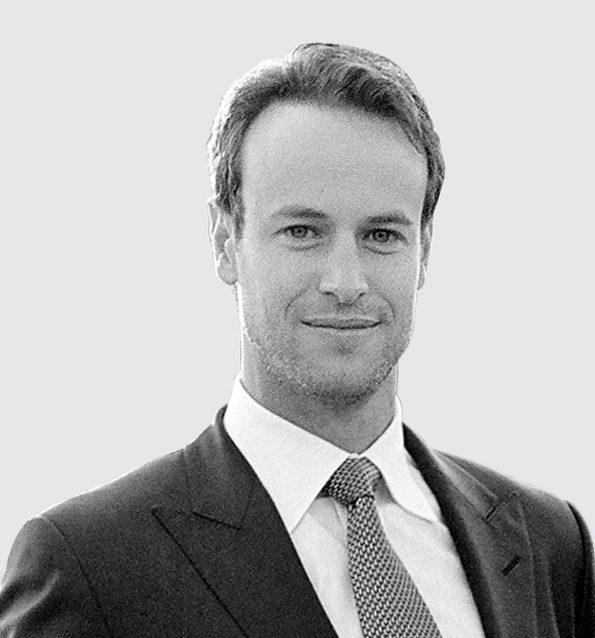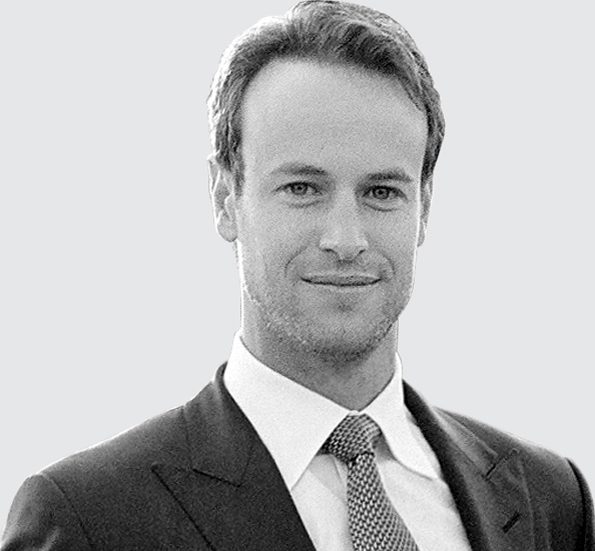 Max Wygod
Co-founder & Executive Chair
Adam Dublin
Co-founder & Chief Strategy Officer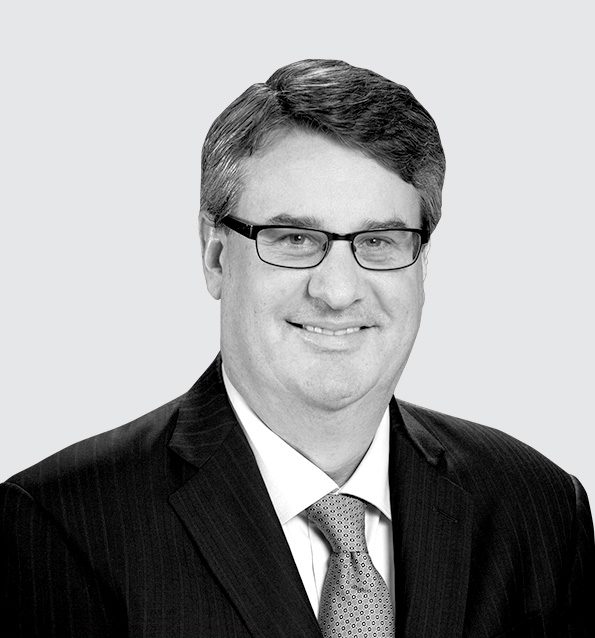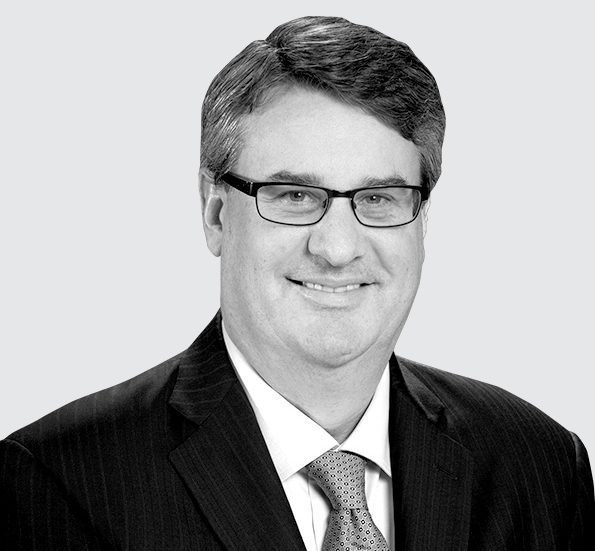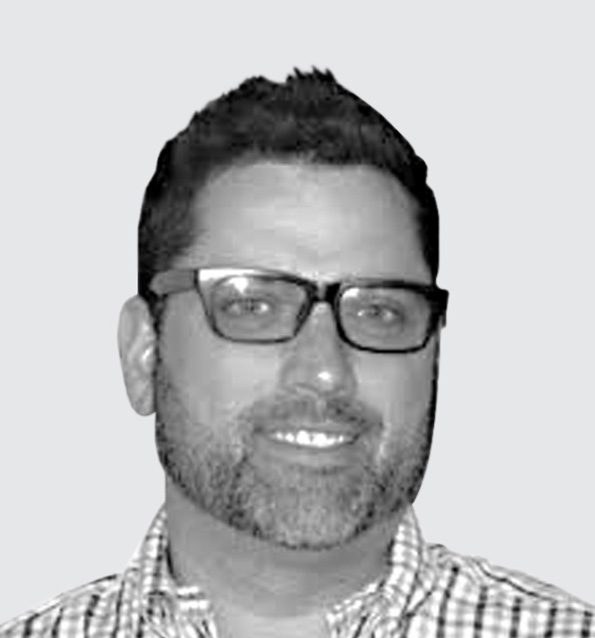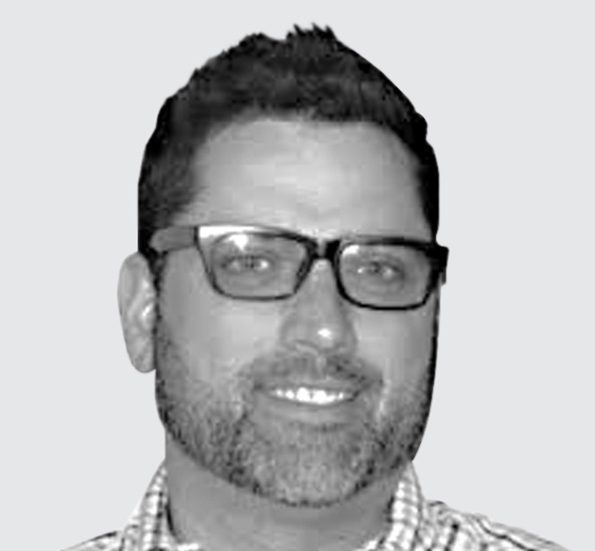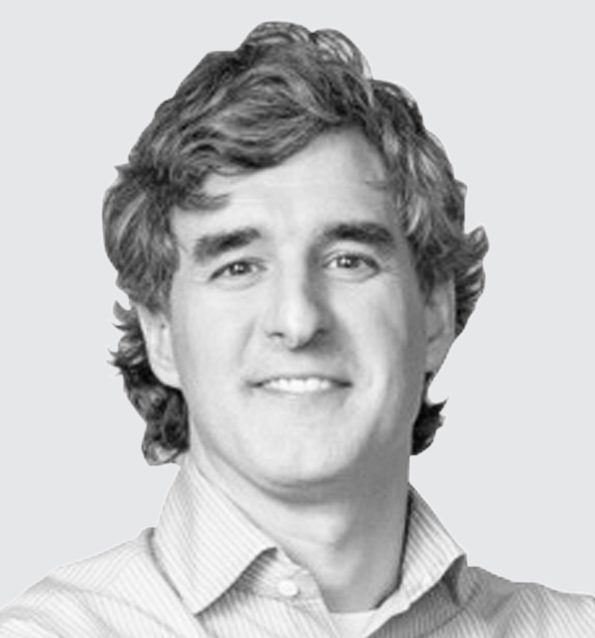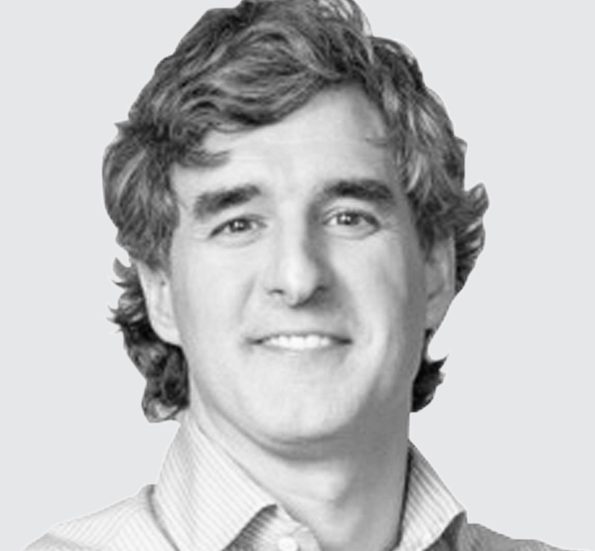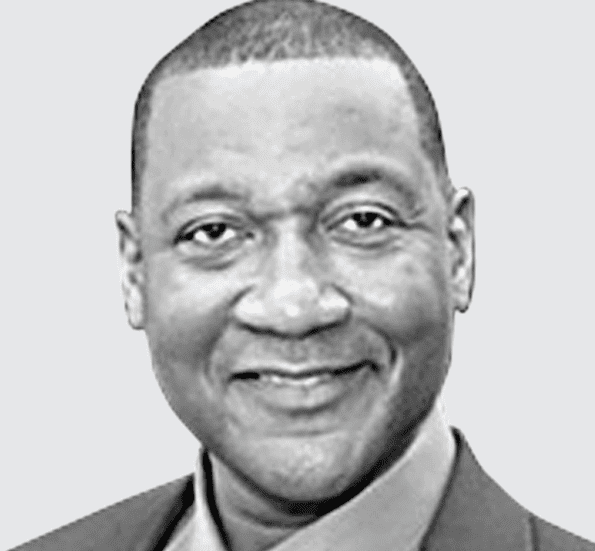 David Terrell
VP, Information Security & Privacy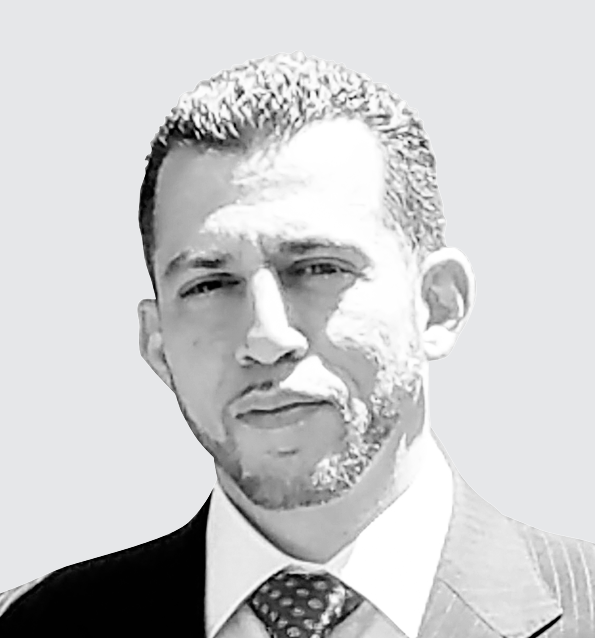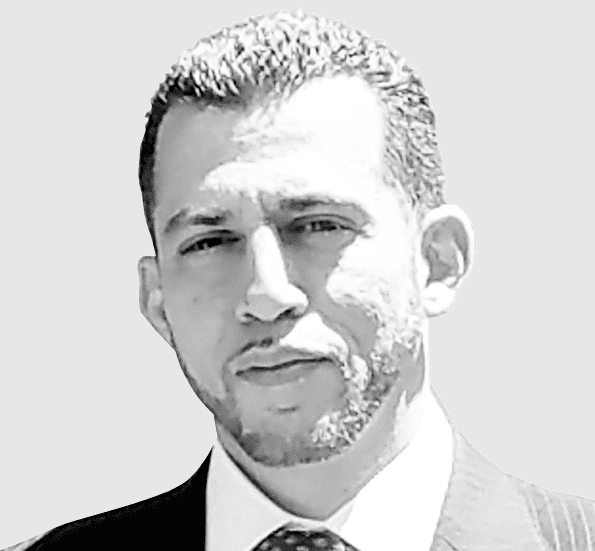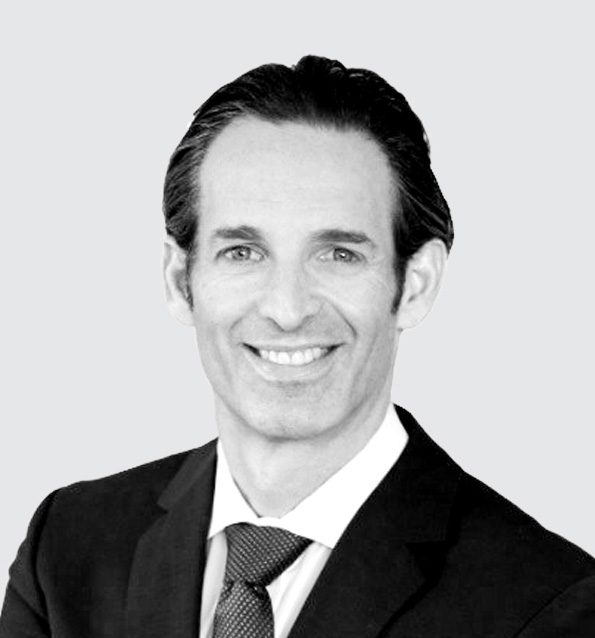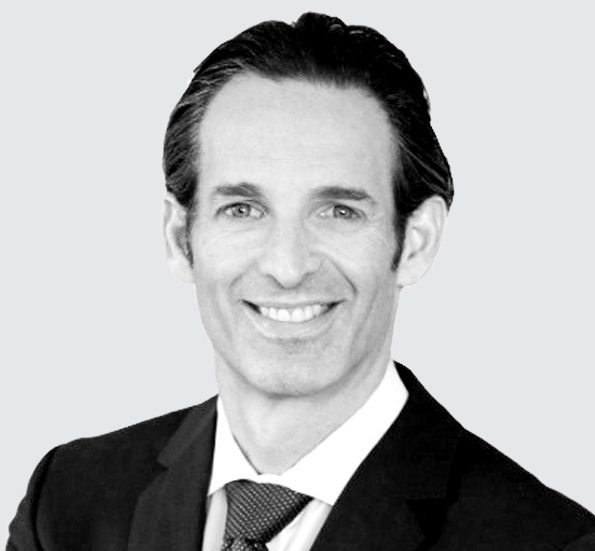 Jason Holden
VP, Corporate Development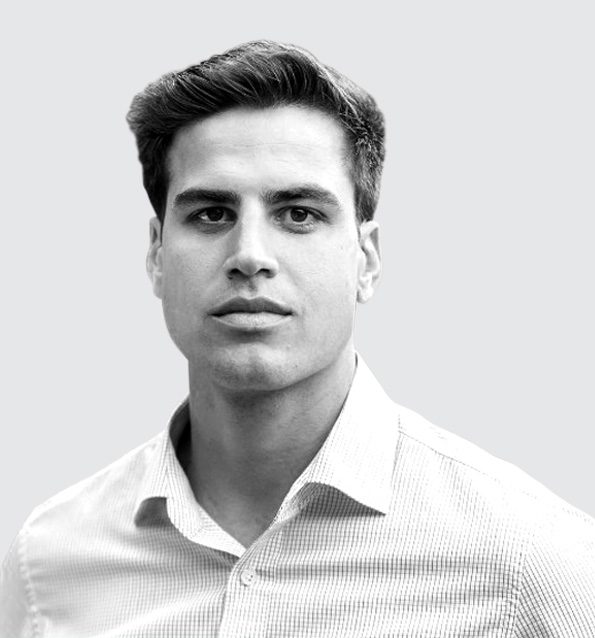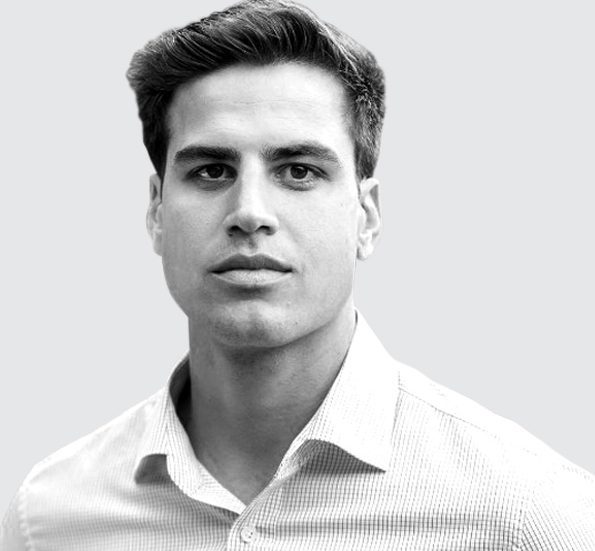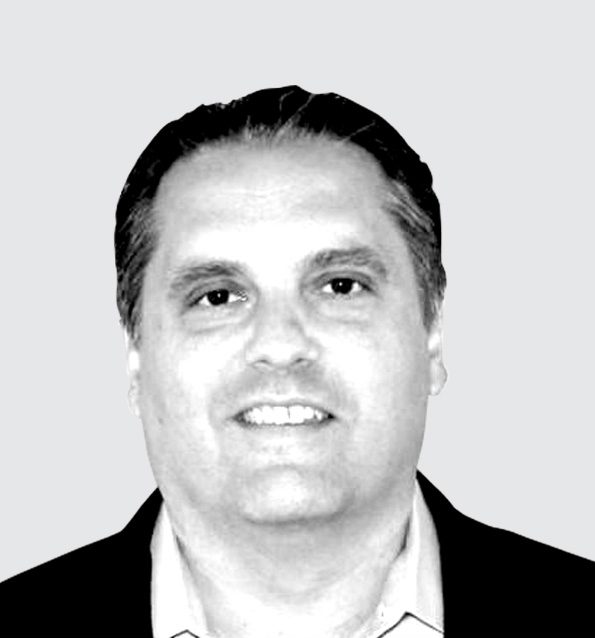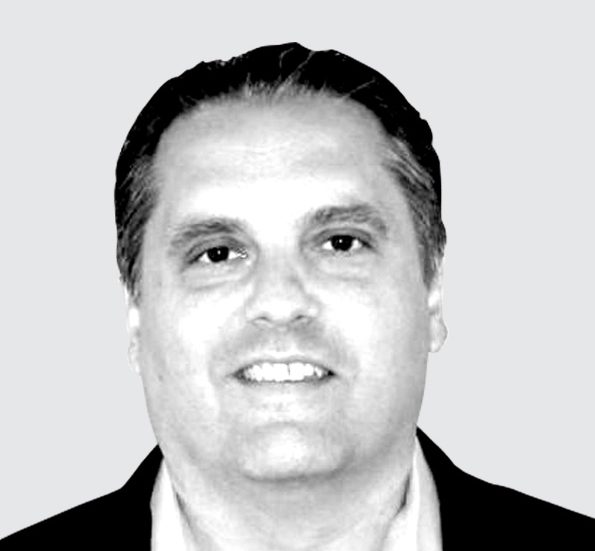 Adam Dublin
Co-founder & Chief Strategy Officer
Adam Dublin is a seasoned entrepreneur and senior executive with extensive strategy, business development, and operating expertise in healthcare information and technology. He is responsible for developing Forian's strategy, data acquisition, partnership development and acquisitions, and he has over 30 years of experience in creating innovative businesses. Prior to the sale of the company to KKR for $2.8 billion, he was on the executive leadership team of WebMD as Senior Vice President, Strategy and Analytics. In that role, he was responsible for developing the company's marketing science platform, including the development of one of the world's largest healthcare customer databases, linking patient, consumer demographic and online behavioral data in a HIPAA-compliant manner.
Previously, he was Vice President, Strategy and Corporate Development for IMS Health, the world's largest healthcare information provider (now IQVIA). He came to IMS Health from SDI, where he was the Chief Strategy Officer. SDI was the recognized leader in longitudinal patient data prior to its acquisition by IMS health in 2011 for $340 million. His track record at SDI included multiple strategic acquisitions that enabled the company to continuously drive growth, resulting in the company eventually becoming the third-largest pharmaceutical informatics organization in the US. At SDI, he patented encryption and de-identification technologies that enabled the linkage of patient databases to a HIPAA-compliant standard, creating one of the first and largest Real World Evidence (RWE) platforms supporting health economics and outcomes research. Prior to SDI, Adam was Senior Vice President Corporate Key Accounts for NDCHealth, one of the nation's largest healthcare IT companies and the nation's second-largest pharmaceutical informatics organization. He had P&L for NDC's wholesale data businesses, commercializing data assets to multiple industries and creating new lines of business in payer analytics, benefits administration, underwriting, and consumer analytics. Adam was instrumental in the sale of the company's pharmaceutical informatics business to Wolters Kluwer for $352 million. Prior to NDCHealth, he was one of the founders of Health Market Science, a provider data solutions business specializing in data mining and probabilistic matching technologies that was sold to Edison Ventures for $65 million, and now owned by LexisNexis.
Adam received a BA from the University of Iowa and an MA from Northwestern University.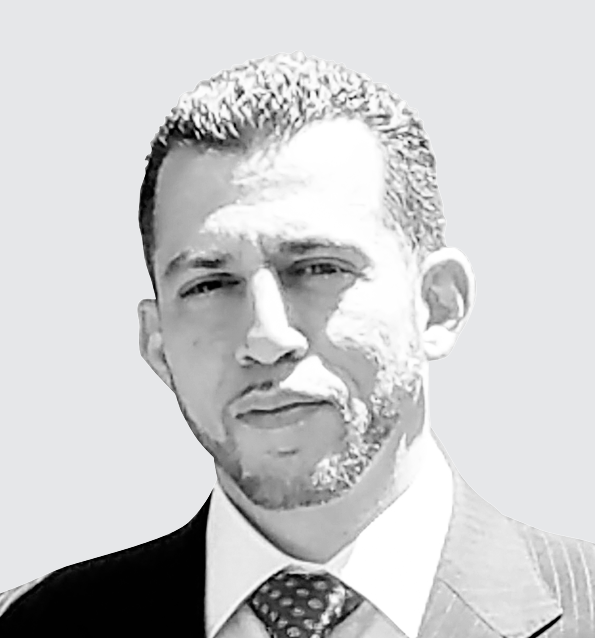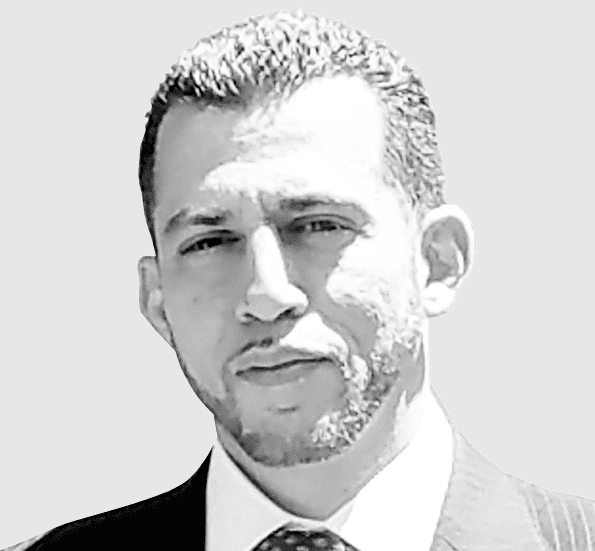 Moe Afaneh
VP, BioTrack
Moe Afaneh is the Vice President of BioTrack, our industry leading seed-to-sale cannabis technology. Moe has a Doctorate of Pharmacy degree from Nova Southeastern University in Florida and brings more than 20 years of pharmacy-industry knowledge to Forian's cannabis industry operations.
Prior to joining Forian, Moe led the BioTrack team at Helix Technologies for eight years while helping to pioneer dozens of cannabis-industry product implementations and integrations and helping to implement many state-regulated cannabis programs. With a focus on growing and developing business relationships and operations, Moe is adept at creating cross-industry alliances that bolster business operations and customers' opportunities for success. Before joining Helix, Moe operated his own pharmacy and several medical offices where he cultivated pharmaceutical industry knowledge while designing and implementing successful workflow optimizations. He brings this experience to his role with BioTrack, streamlining and improving BioTrack products and workflow.
Moe provides insight and knowledge to the burgeoning cannabis industry in the areas of regulatory compliance, market penetration, and diversification. He applies his understanding of regulatory frameworks coupled with in-depth knowledge and experience with cannabis business operations in order to advise on best practices, potential ramifications to government bodies, impacts on licensees, and other non-cannabis related impacts. This industry knowledge is complemented by his experience in developing and implementing operations to new and evolving businesses, and to optimizing complex organizations and maximizing their revenue produced.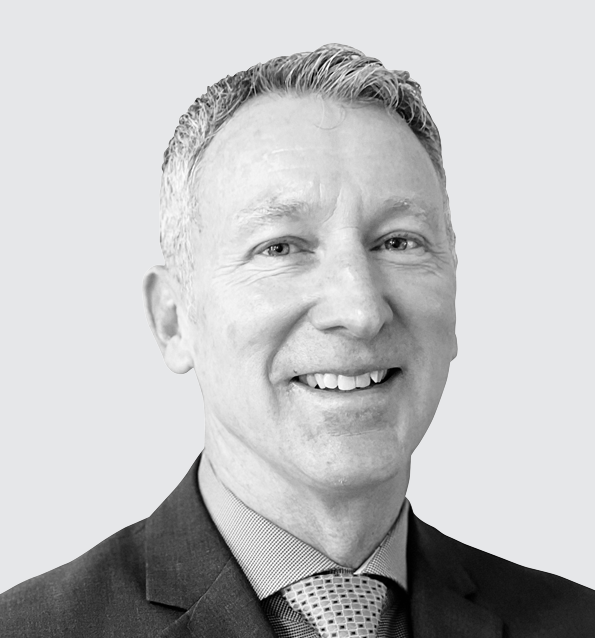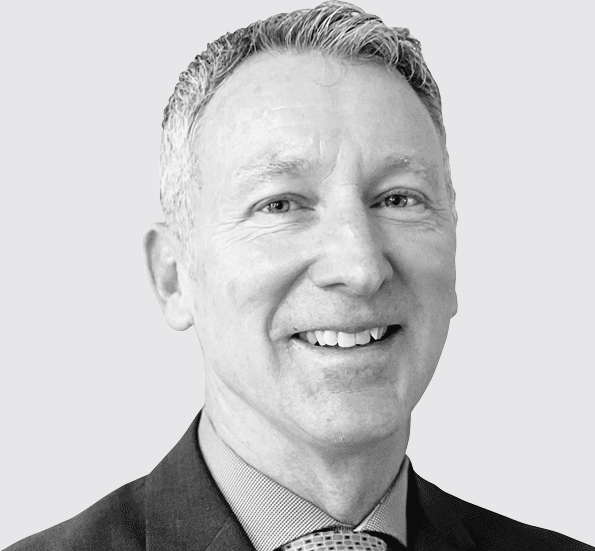 Jamie Allen
VP, Commercial Services
Jamie leads Forian's Commercial Services team. He brings 25 years of experience in managing field teams as well as sales and marketing operations for pharmaceutical and medical technology companies.
Before joining Forian, Jamie served as Vice President of Delivery and Operations for Contract Sales and Medical Solutions at IQVIA. In that role, Jamie was responsible for recruiting and managing field teams of Sales Reps, Clinical Nurse Educators, National Account Managers and other roles. In addition, Jamie was also responsible for running all Sales Operations and analytics for all field teams of over 2000 employees and delivering over $300M in revenue. Prior to that, Jamie served as Vice President of Commercial Services Delivery at IQVIA. In that role, Jamie led over 100 resources across teams focused on APLD-driven studies in Oncology, Consumer, Large/EBP Pharma and Sales Force Effectiveness to deliver over $200M in revenue. Jamie also founded the IQVIA Academy which recruited and hired candidates from graduate and undergraduate universities and trained them in a boot camp to become experts in IQVIA data assets and methodologies.
Prior to IQVIA, Jamie led GlaxoSmithKline's Project Management Office for North America that focused on Product Launch, New Commercial Models, CRM deployment and other major initiatives for the company. Before joining GlaxoSmithKline, Jamie ran his own consulting company focused on sales and marketing operations for Pharmaceutical companies. Projects included large-scale CRM deployments, driving efficiencies in sales ops and communications using six-sigma methods and offshoring work to realize $5M in annual savings. Jamie also held leadership roles at PricewaterhouseCoopers and CGI Systems (IBM) focused on software and technology solutions and consulting. During this time, Jamie led several CRM implementations across small and large pharmaceutical companies as well as running Sales Operations.
Jamie received his BS from Drexel University and has his PMP and Six-Sigma Black Belt through Villanova University.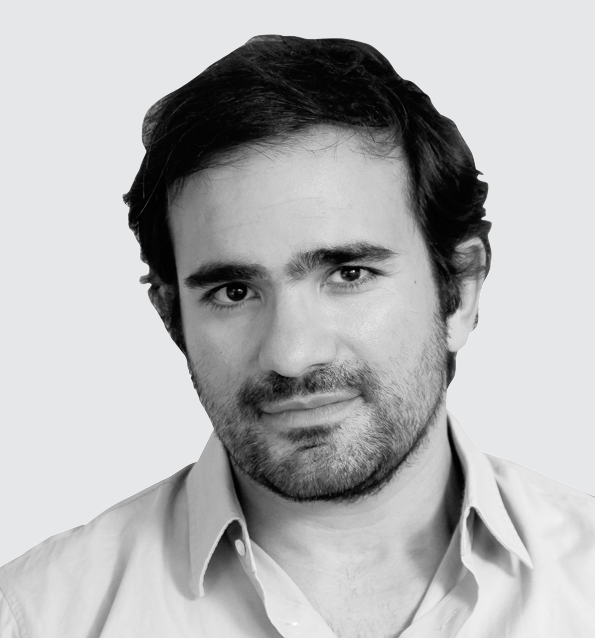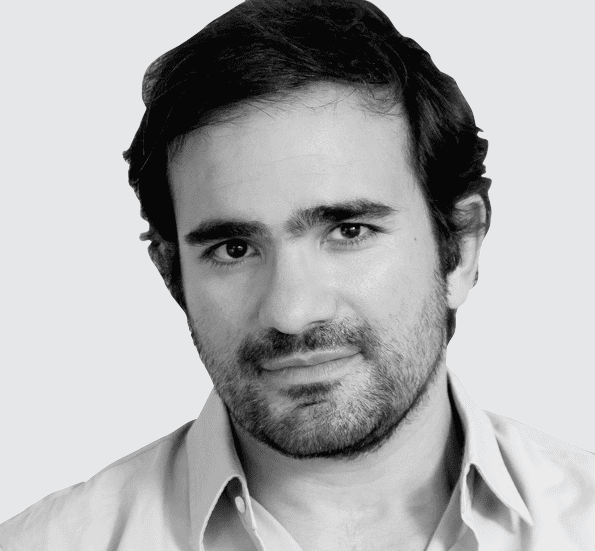 Alberto Pardo Saleme
Head of Software Engineering
Alberto Pardo Saleme brings over 20 years of experience in software development with a proven track record of designing, developing and implementing enterprise-class scalable solutions to his role at Forian.
Alberto joined Helix Technologies in 2018 as Vice President of Engineering where he led the development of new generation products. At Helix, he assembled a skilled engineering team while perfecting the development and product delivery processes of Helix's SaaS cloud architecture. With an engineering degree in computer science and a multilingual-multicultural proficiency background, Alberto works closely and holds an extremely rich entrepreneurial career with several exists on to his credit: Prior to Forian Inc, He successfully scaled up several software businesses from scratch by excelling at the execution of great ideas within given constraints. Notably, he co-founded and managed the engineering team of Engeni, a software company that merged with Helix Technologies, the seed that later became Helix Technologies' engineering team.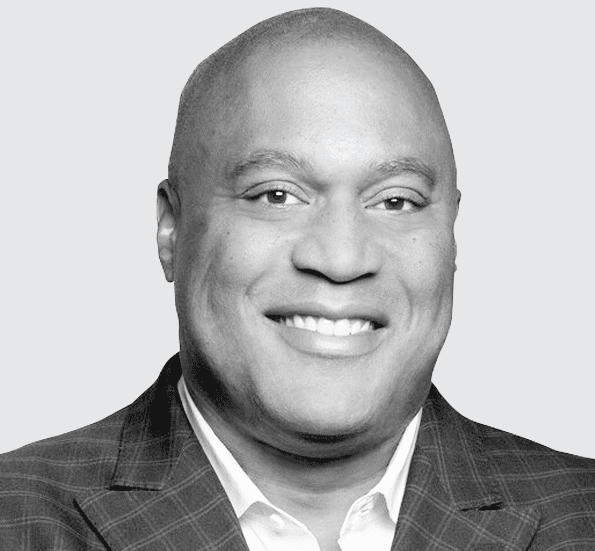 Garvis Toler
VP, Strategic Accounts
Garvis brings over 25 years of expertise in data services and capital markets and brings this leadership experience to help drive the expansion of Forian's unique product suite deeper into a diverse set of markets. Garvis previously served as a board member and Head of Data Services and Government Affairs for Forian predecessor company Helix Technologies, where he helped drive the launch of the legal cannabis industry's largest business intelligence platform and helped manage Helix's relationships with investors, government agencies, and other strategic partners.
Prior to joining Helix, Garvis served as the Global Head of Capital Markets for the NYSE where he led the IPO business, liaising with investment banks, law firms, private equity, and venture capital firms globally to support capital market transactions. He previously served as the Global Head of Sales and Equity Capital Markets at Dealogic and also held senior sales management and divisional leadership roles at Kraken, MSCI, J.P. Morgan, RiskMetrics and independent research provider CFRA.
Garvis holds a BS in Engineering from the University of Virginia and an MBA in Finance from New York University.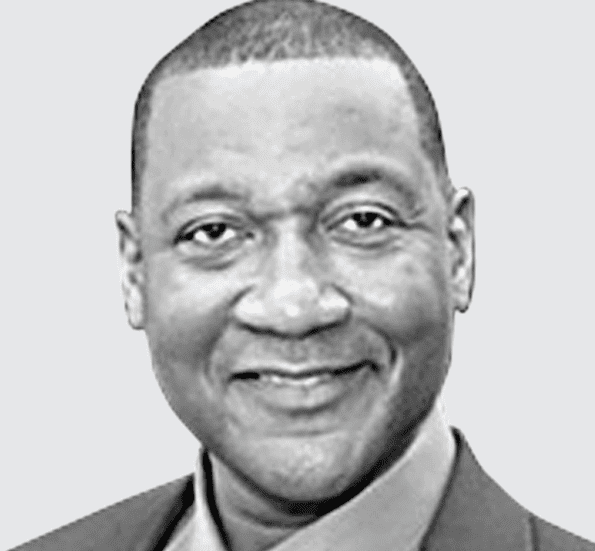 David Terrell
VP, Information Security & Privacy
David brings over 25 years of experience in system development to his role as the Vice President of Information Security & Privacy. Prior to joining the Forian team, David was responsible for all technical aspects of Helix Technology including the creation of secure software products and services for cannabis industry operations and data collection.
Prior to Helix Technologies integration with Forian, David provided the necessary technical leadership for the BioTrack team to win and maintain several government cannabis seed-to-sale tracking systems. With David's technical background and security expertise, he led the company in achieving SOC1, SOC2 and Privacy Security compliance. This led to Helix Technologies being the first company in the industry to get necessary security certification for multi-state operators.
Prior to joining Helix Technologies, David worked for Siemens where he served as Manager of Development, where he assembled and managed an international team as a key part of a business unit yielding more than $84 million in revenue per year. Before joining Siemens, David worked for L3 Aviation, Harris Corp, Lockheed Martin, Siemens Telecom, and as a programmer at Kennedy Space Center for the United States Space Shuttle program.
David received a Bachelor of Science degree in Computer Data Processing from the Florida Institute of Technology.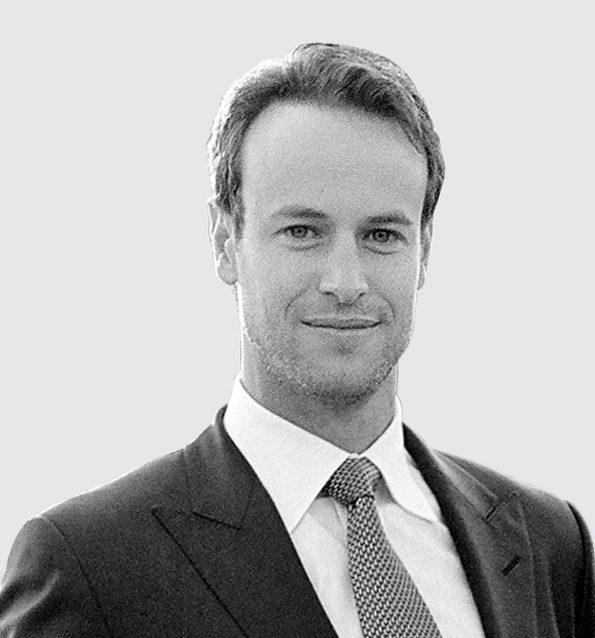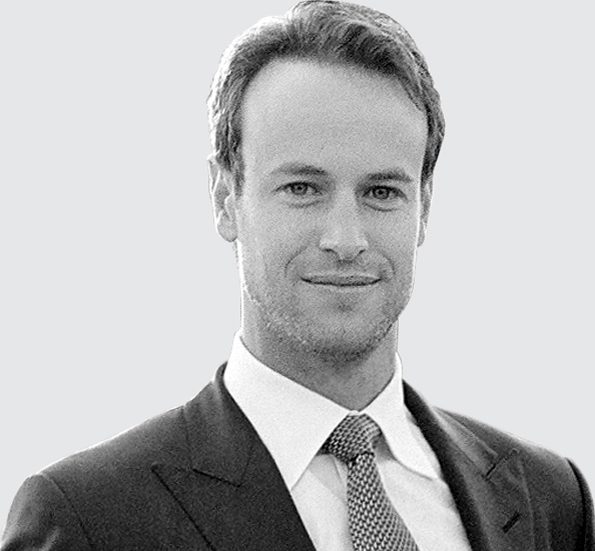 Max Wygod
Co-founder & Executive Chair
Max Wygod is a healthcare executive and investor with years of experience investing, acquiring and divesting public and private growth companies at the intersection of healthcare and information technology. Max leads the investment strategy for Wygod & Co. LLC, a virtual family office dedicated to private and public investments in the healthcare industry. The organization works with a group of successful healthcare managers and investors that have been colleagues and partners with Max's father, Marty Wygod, over his 50 years in the industry. Marty has successfully led seven public companies, primarily in early stage. The appreciation in value of Marty's companies to public investors has been over $15 billion. He has worked with their directors and management to provide strategic direction to differentiate them from their competitors and enhance their value in the public markets, culminating with the sale of WebMD to a KKR portfolio company for $2.8 billion.
Previously, Max served as a Vice President of Business Development at WebMD Health, where he participated in facilitating its sale to KKR. A seven-year veteran at WebMD, Max had various business development and operating roles that included, but not limited to, WebMD's strategic growth objectives through capital allocation, acquisitions, partnerships, joint ventures, commercial relationships, investments and divestitures.
Max received a BA from Duke University and an MBA from The Stern School at New York University.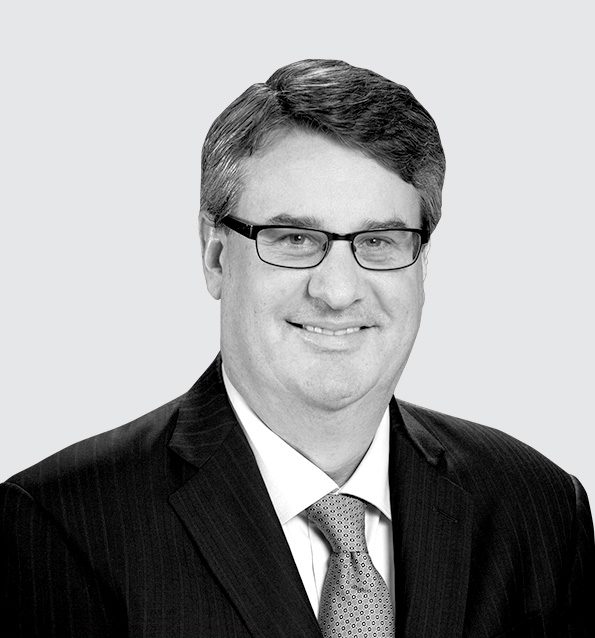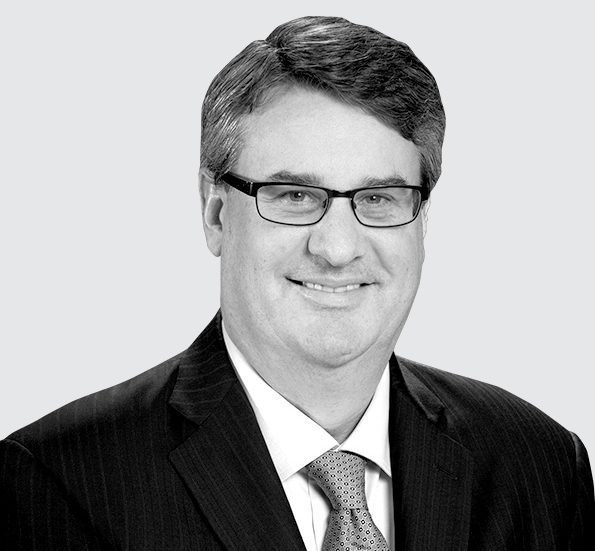 Daniel Barton
Chief Executive Officer
Dan Barton combines over 25 years of healthcare information management and analytics expertise with a strong track record of operational excellence. Dan is responsible for oversight of all aspects of the business, ensuring commercial success and customer satisfaction through the delivery of innovative outcomes research, market measurement and commercial analytics solutions to the cannabis industry.
Prior to Forian, Dan served as Vice President & General Manager, US Healthcare Solutions and Contract Sales/Medical Solutions for IQVIA. In the Healthcare Solutions role, he was responsible for leading information services, analytics, and technology solutions for the world's largest healthcare information and analytics business focused on the payer, provider, medical device and government segments. He was also responsible for IQVIA's contract sales and medical solutions business, which encompassed contract sales, call center services, clinical nurse educators, and medical communications sold to pharmaceutical and medical device customers. Collectively, he had P&L responsibility on a book of business exceeding $500 million and managed over 2,600 employees. In addition to the businesses he ran, Dan was responsible for managing the US capital investment portfolio of $100 million over six years as well as all US marketing activities.
Dan joined IMS Health (now IQVIA) in November 2011 from SDI, the market leader in creating privacy-compliant longitudinal patient data that specialized in providing advanced analytics to the life sciences industry. At SDI, Dan led the Patient Analytics practice. Before SDI, Dan spent 18 years at GlaxoSmithKline (GSK), where he was Vice President of Data Management, responsible for information management and commercial analytics supporting the North American Pharmaceutical Division. Dan also spent time in a variety of other roles at GSK, including brand management, field sales and commercial operations.
Dan received a BA from the University of Scranton.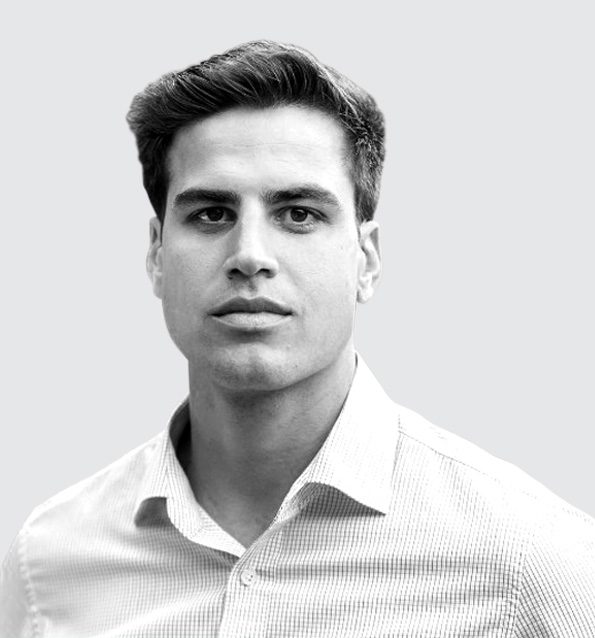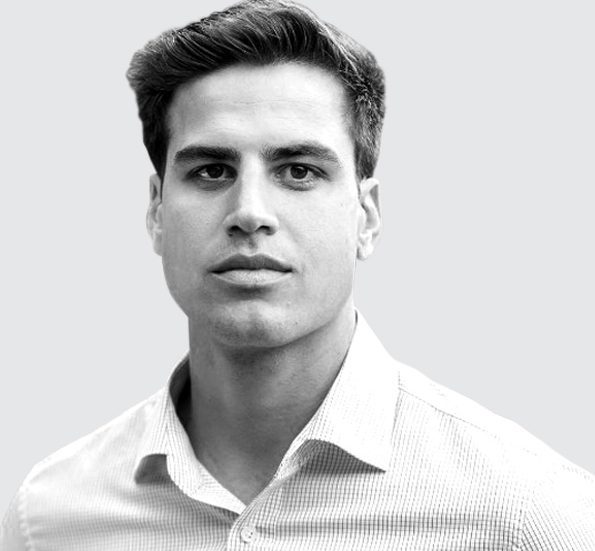 Mike Sawyer
Business Development
Mike has spent several years structuring cannabis ventures in state-regulated medical and recreational marijuana across the US. Prior to joining Forian, his experience includes vertically integrated medical licenses, vertically integrated recreational licenses, commercial hemp, and new cultivation technology related to the cannabis industry. Most recently, he helped build Prospect Farms, a 300-acre commercial farm located in Maine. Prospect Farms is a vertically integrated medical marijuana business coupled with large-scale hemp cultivation and CBD production. Mike began his career at Morgan Stanley in the Analyst Program within the Institutional Sales and Trading division.
Mike received his BA in Finance from the Carroll School of Management at Boston College.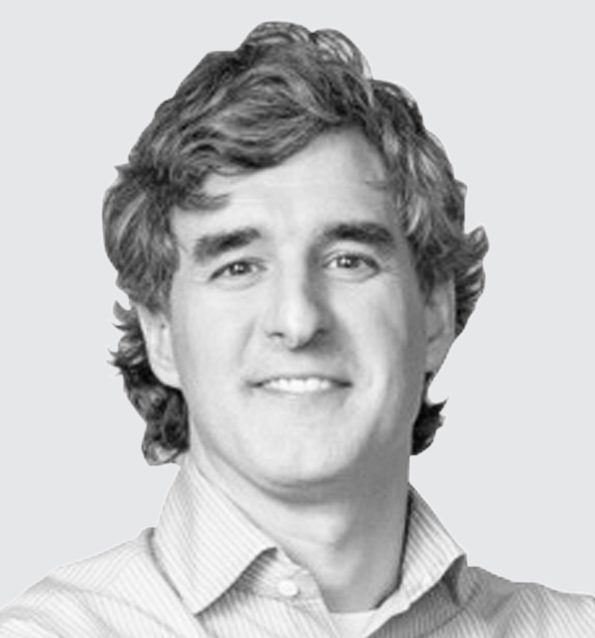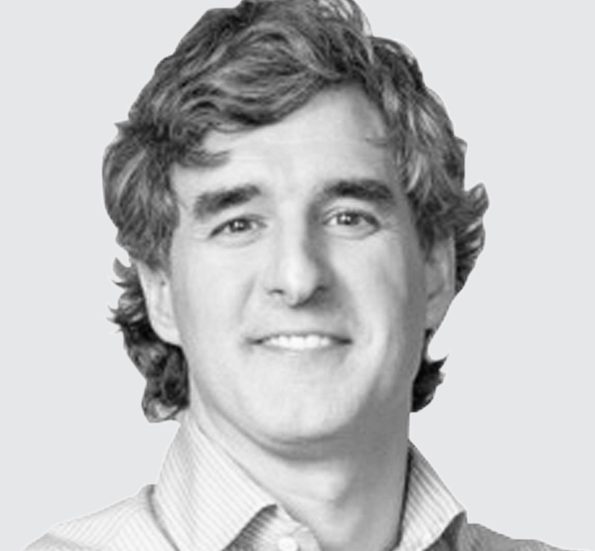 Edward Spaniel, Jr
EVP & General Counsel
Ed joined Forian in 2021 and has principal responsibility for our legal function, including licensing, intellectual property, governance and compliance. Ed assisted in the formation and capitalization of our predecessor company, Medical Outcomes Research Analytics, LLC, and served on our Advisory Board. Ed has previously contributed to the growth of ERP, Point-of-Sale (POS) and healthcare technology businesses, including the successful sale of SICOM Systems, an ERP and POS provider within the restaurant technology sector, to Global Payments (NYSE:GPN) in 2018, the successful sale of SDI Health, a healthcare analytics provider, to IQVIA (NYSE:IQV) in 2011 (following a 9-month FTC second request investigation and consent decree) and the initial public offering of IQVIA in 2014.
Between 2010 and 2016, Ed managed legal affairs for SDI Health and then IQVIA across the Americas, including leadership of a highly active M&A program and related integration efforts establishing IQVIA's software-as-a-service technology platform and contributing to its successful initial public offering in 2014. Following IQVIA, Ed led the legal and corporate development functions at SICOM Systems, contributing to 150% and 200% revenue and EBITDA growth rates, respectively, over the 2016-2018 period, including several acquisitions that led to its 2018 sale to Global Payments. Prior to SDI Health, Ed was a corporate attorney at Blank Rome LLP in Philadelphia for 14 years, where his practice focused on both private and public healthcare and technology companies and included participation in several firm-wide leadership committees. Ed joins us from Edmunds GovTech, an ERP provider within the local government sector. Ed brings a collaborative approach in support of our mission to improve infrastructure within the growing cannabis industry and to provide greater insight into the intersection of cannabis and healthcare data.
Ed received his BA and JD degrees from the University of Virginia and lives with his wife and three children in the Mt. Airy section of Philadelphia.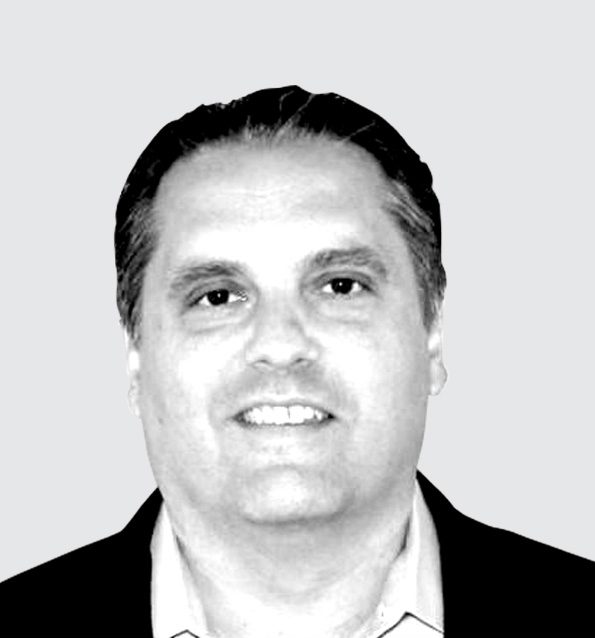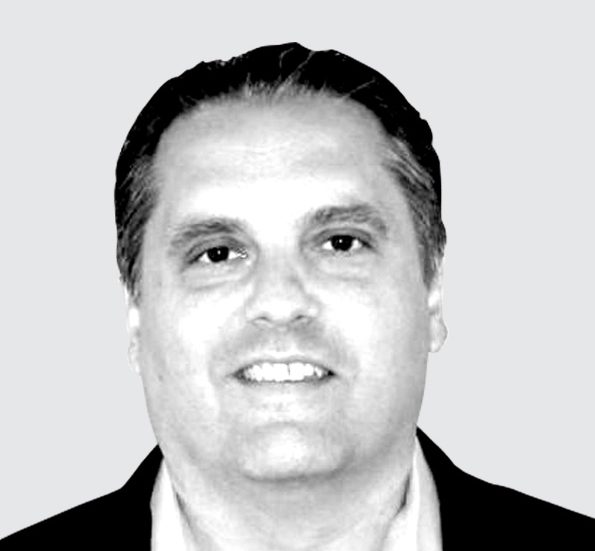 Mark Grove
VP, Sales
Mark Grove is a seasoned sales leader and health information and technology executive. At Forian, he is responsible for developing the sales strategy and structure as well as meeting revenue growth objectives.
Prior to Forian, Mark built and led the East commercial team for Komodo Health as Vice President, Sales, and was responsible for driving significant year-over-year revenue growth. During his tenure, Komodo grew from 70 to over 250 employees and became one of the highest-growth companies within the industry. Previously, he was Vice President, Sales at Crossix, Inc., the leader in media measurement analytics, where he contributed to the high sales growth of the company prior to the $430M sale to Veeva. Before Crossix, Mark was Senior Vice President, Sales at Prognos, where he built and led the commercial team and helped define and bring to market their suite of clinical and analytics solutions. Investors included Merck Global Health Innovation, Safeguard Scientifics and Cigna. Prior to Prognos, he was Executive Vice President at PatientPoint, where he had responsibility for the go-to-market strategy and execution for new HCP solution offerings. Mark was also previously Executive Vice President, Sales and Marketing at Qforma, Inc., an early innovator in applying analytics to healthcare data in order to understand HCP connectivity and influence. There he led the commercial organization and dramatically accelerated revenue, which led to the successful sale of the company. He has also held roles of increasing responsibility at PRA (Symphony) and IQVIA.
Mark received his BA in Finance from Miami University.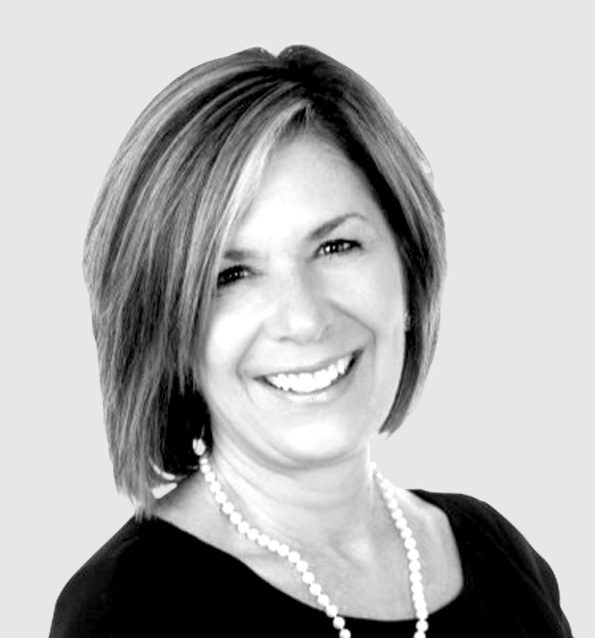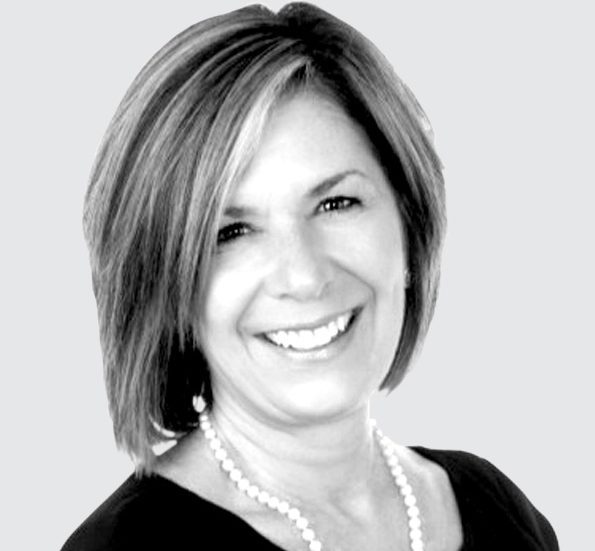 Carolyn Hillegass
VP, Real World Evidence
Carolyn Hillegass leads Forian's Real World Evidence (RWE) practice. She is responsible for leading the development of scientific RWE research and analytics solutions in collaboration with Forian's partners and clients. In this role, Carolyn leverages over two decades of experience and expertise in using a variety of types of primary and secondary real world data and methodologies to support the value of innovative therapies and inform healthcare decision-making. Carolyn's healthcare career spans three decades, having served in senior roles across multiple organizations, including medical imaging, biopharma, commercial payers, and life sciences consulting organizations.
Carolyn earned her degree in Business from Iona College.
Mike Vesey
Chief Financial Officer
Mike joined Forian in 2021 as Forian's Chief Financial Officer. He was most recently the Chief Financial Officer of Wayside Technology Group, Inc. (Nasdaq: WSTG), a provider of cyber security, software and technology solutions. During his five-year tenure with Wayside, Mike led multiple acquisitions that facilitated the organization's shift to cloud marketplace, resulting in a significant increase in average share price over a two-year period. Prior to Wayside, Mike spent nine years at Majesco Entertainment Company growing from the company's Chief Accounting Officer to Chief Financial Officer.
Mike received his BBA in Public Accounting from Pace University and his master's degree in Finance from Penn State University.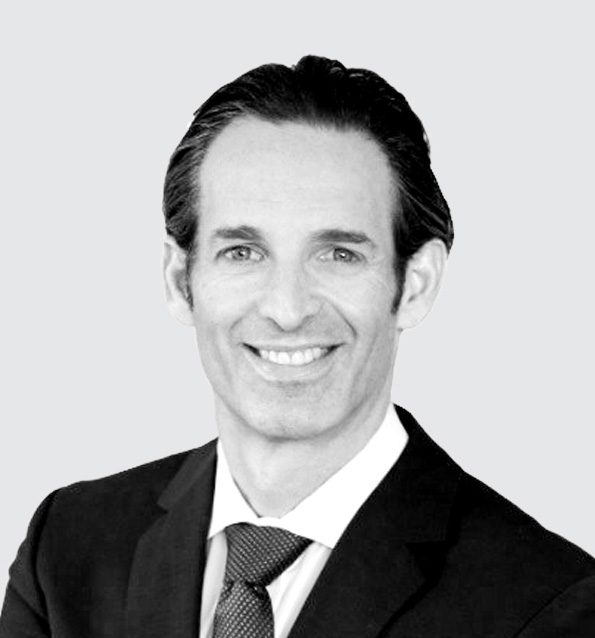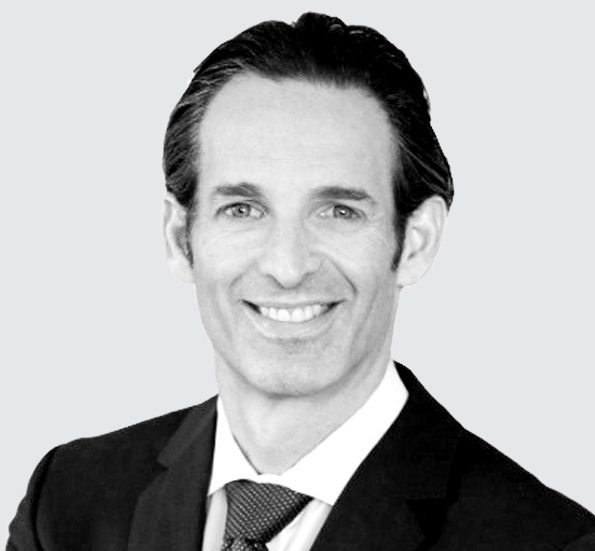 Jason Holden
VP, Corporate Development
Jason Holden is a seasoned financial executive with a 25-year record of growing health IT and technology-enabled service companies. Jason is responsible for identifying and pursuing investment and other opportunities, assisting in setting strategic direction to maximize shareholder value as well as monitoring and enhancing the operating performance of Forian's businesses.
Prior to joining Forian, Jason was Vice President, Finance & Strategy at Phreesia, the nation's leading SaaS-based patient intake, engagement and payments platform for healthcare providers. Jason oversaw Phreesia's financial and business planning initiatives, including forecasting, budgeting, capital planning and measuring and monitoring the company's key operational and economic metrics. Jason quarterbacked Phreesia's $192 million IPO on the NYSE and negotiated key business supplier relationships to optimize costs and drive operating leverage. Prior to Phreesia, Jason was Senior Vice President, Head of Corporate and Business Development and a member of the leadership team at WebMD. During his 15-year tenure, Jason repositioned WebMD's portfolio of operating business and orchestrated the sale to Internet Brands, a KKR company, for $2.8 billion in a going-private transaction. Jason also raised significant public and private financing, executed multiple growth acquisitions, structured commercial partnerships to launch new revenue generating services and divested WebMD's physician software, revenue cycle management and health data management and services businesses. Prior to WebMD, Jason was a venture capital investor in seed-stage-to-public life science and medical device companies at Domain Associates, a $2.8 billion investment firm, and a healthcare investment banker at PaineWebber.
Jason received a BA in English from the University of Wisconsin — Madison and an MBA from the Wharton School at the University of Pennsylvania.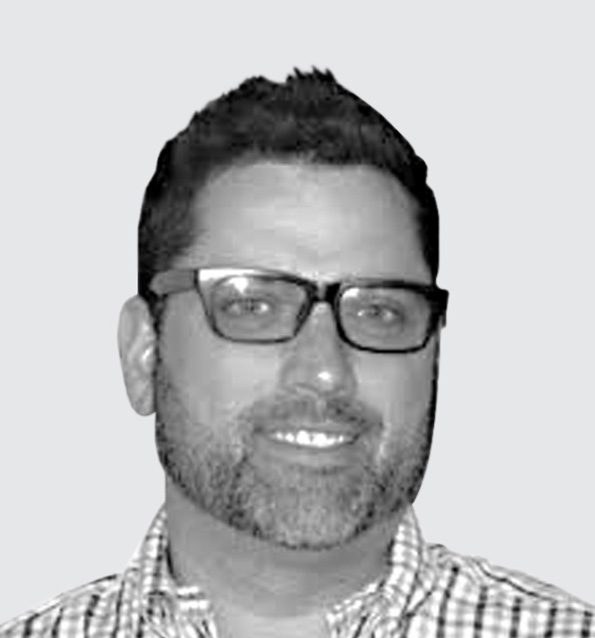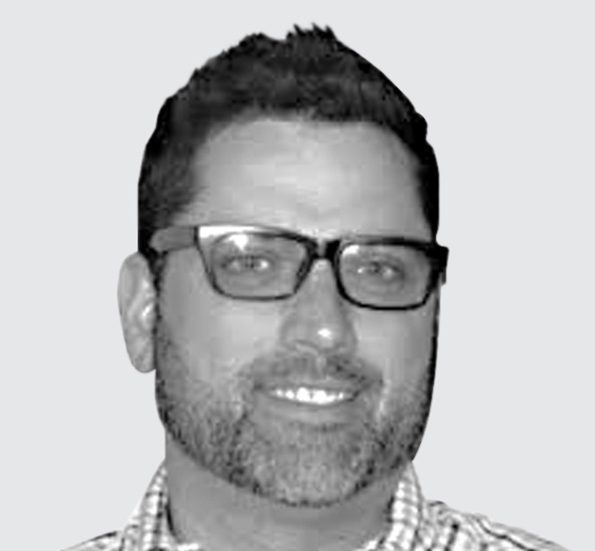 Andrew Douglas
Chief Analytics Officer
Andrew brings over 20 years of experience leading data science, technology and strategy teams. Most recently, Andrew helped propel RELX through data and digital transformation in a global capacity, leading data platform, analytics and data science as Vice President, Data and Data Science — Research Products. Previously, Andrew served as IBM Corporate Vice President of Data Platforms and Data Strategy. There, he was responsible for building a best-in-class big data platform connecting consumer touch-points, from impression to revenue. In addition, he also led teams in the implementation of the MarTech/AdTech stack and created AI capabilities around multitouch attribution, content and audience targeting and visibility to performance.
Prior to joining IBM, Andrew was GVP of Marketing Science at WebMD, where he created their research and data analytics platforms, driving digital promotion targeting and strategy, editorial content delivery, client insight, and value measurement. Andrew also led the development and commercialization of predictive models of seasonal epidemiological events (e.g., cold and flu, allergy, flea and ticks, STDs) that are currently being used for programmatic media buying and bio-surveillance tracking. Earlier, Andrew led a consultancy team of advanced analytics experts and statisticians as SVP of Marketing Science at GFK, was a principal data scientist at Unilever, and, early in his career, was lead statistician for a small biotech company, PsychoGenics, on the forefront of utilizing Bayesian statistics for novel compound discovery.
Andrew has a BS in Biological Psychology from Colorado State University, as well as an MS and a completed PhD work in Behavioral Neuroscience at Binghamton University.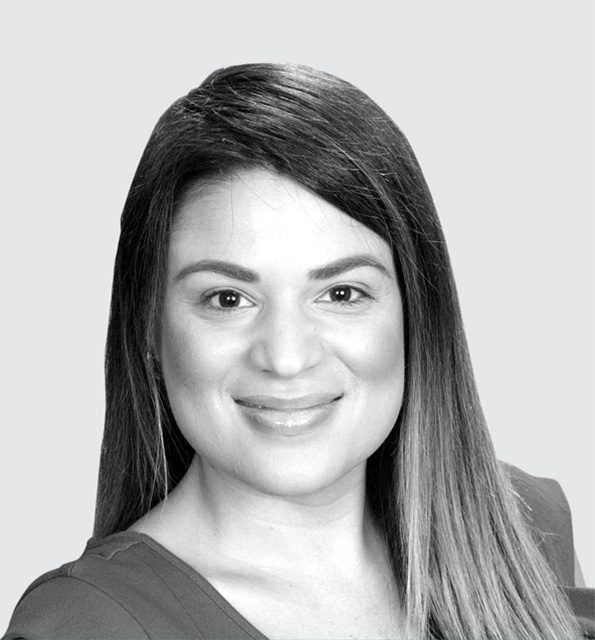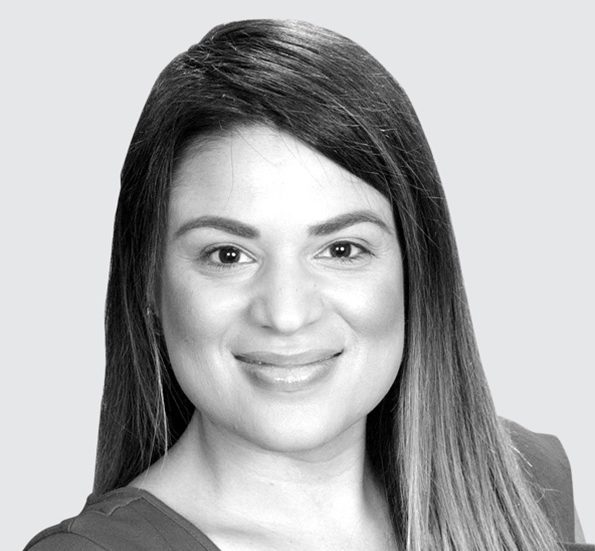 Melissa Tirado
Head of Human Resources
Melissa Tirado is responsible for creating innovative ways to engage all employees and establishing the culture, systems, and training that will develop leaders and empower employees to bring the company's values to life.
Melissa has 15 years of human resources experience and is deeply committed to developing talent, passionate about leveraging data and technology to modernize operations and dedicated to diversity and inclusion. Melissa has held HR leadership roles across numerous industries, including professional services, diagnostic imaging and technology. Her background is broad-based, and she has deep experience in the full complement of HR functions within public, private and startup organizations.
Melissa holds an MS in Organizational Learning and Leadership from Barry University.
Mark J. Adler, MD
Mark J. Adler, MD was a member of WebMD's Board of Directors from 2000 to 2017. Since 2014, Dr. Adler has also served as Strategic Advisor to, and a member of, the Scientific Advisory Board of Biological Dynamics, Inc., a privately held biotechnology company, and is currently the Chairman of the Scientific Advisor Board. He is also currently a director of the San Diego Cancer Research Institute. From February 2011 until February 2014, Dr. Adler served as Director of Strategic Development for UC San Diego Oncology. Dr. Adler, an oncologist, was a co-founder of the San Diego Cancer Center and served for over 10 years as its Chief Executive Officer until February 2011. Until April 2006, Dr. Adler had served, for more than five years, as the Chief Executive Officer of the combined internal medicine and oncology group of Medical Group of North County in San Diego, California.
Dr. Adler's qualifications for membership on Forian's board of directors include his many years of experience as a physician and an executive of a physician practice, his involvement with early-stage biotechnology companies and his prior service as a director of public companies.
Ian G. Banwell
Ian G. Banwell is currently the Chief Financial Officer at Hamburg Commercial Bank AG, where he has worked since April 2019. Hamburg Commercial Bank AG provides banking services for higher-end, medium-sized companies and financing for real estate projects. From April 2018 to March 2019, Mr. Banwell was a Senior Managing Director at Cerberus Operations and Advisory Company LLC. Mr. Banwell was Chief Investment Officer of Bank of America from 2000 to 2007. He left Bank of America in 2007 to start Round Table Investment Management and was its CEO until 2015. He is currently Managing Partner of Aberdeen Enterprises, LLC, a company focused on producing and investing in a variety of intellectual property and content. Mr. Banwell also served as a member of the US Treasury's Borrowing Advisory Committee from 2001 to 2012 and as its Chairman in 2005 and 2006.
Mr. Banwell's qualifications for membership on Forian's board of directors include his experience as an investment professional, his experience managing an investment firm, and his experience as a senior executive at a large financial institution.
Jennifer Hajj
Since March 2019, Jennifer Hajj has been the Head of Partnerships at Galileo Inc. Galileo is a privately held health-tech startup that enables the doctor-patient relationship. From May 2006 to February 2019, Mrs. Hajj served as a senior expert on New York State Medicaid policy and government programs across Sachs Policy Group's (SPG) client base and led SPG's innovation practice. Mrs. Hajj joined SPG in 2006 and consulted with a diverse set of clients, including hospitals, long-term care systems, physician groups, health and human service agencies, health plans, tech-enabled companies and startups. Areas of specialization included public policy, strategic planning, program design, reimbursement, regulatory environments, technology and implementation. Her subject matter expertise included, but was not limited to, Medicaid, DSRIP, managed care, value-based payments, behavioral health, long-term care, vulnerable populations and social determinants of health. In 2013, Mrs. Hajj led the firm's expansion to digital health and innovation. She led SPG's innovation practice and actively advised and mentored several health care startups and entrepreneurs. Her expertise included strategy, product development, market dynamics, business development, partnerships, regulatory environments and public policy. Mrs. Hajj received her BA in Public Health Studies with departmental honors distinction from the Johns Hopkins University, her MPH from Columbia University Mailman School of Public Health and her MBA from Columbia Business School.
Mrs. Hajj's qualifications for membership on Forian's board of directors include her experience as a director of, and advisor to, other companies in various aspects of the healthcare industry and her experience as an expert in public health and healthcare strategy.
Shahir Kassam-Adams
Shahir Kassam-Adams was a Co-Founder and Chief Executive Officer of Universal Patient Key, which is now a part of Datavant. Mr. Kassam-Adams has been an operator or early investor in multiple healthcare technology-enabled startups and companies, including Aileron Solutions, Social Safeguard, TGaS, Decision Resources Group, and Thomson Reuters Scientific & Healthcare. Since 2018, Mr. Kassam-Adams served as Chief Strategy Officer and then led corporate development. He serves on the Board of Directors of Pleio Inc., a leading provider of patient engagement and medication adherence programs, and on the Advisory Board of VUCA Health. VUCA Health is a gateway to patient engagement, serving as an on-demand extension of pharmacists and other healthcare providers. Previously, Mr. Kassam-Adams helped lead various healthcare and healthcare analytics companies. From 2007 to 2013, Mr. Kassam-Adams had several roles of Decision Resources Group, including Board of Director, President and Chief Strategy Officer. From 2002 to 2017, Mr. Kassam-Adams served as Executive Vice President and Chief Strategy Officer of Thomson Healthcare, a Thomson Reuters company. Shahir has an MS in Computer Science from Johns Hopkins and an MBA from Wharton.
Stanley S. Trotman, Jr.
Since 2004, Stanley S. Trotman, Jr. has been the president of Jupiter Private Equity LLC. Mr. Trotman retired in 2001 from UBS Financial Services, Inc. after, in 2000, it acquired PaineWebber Incorporated, an investment banking firm where he had been a Managing Director with the Health Care Group since 1995. He serves as a member of the board of directors of American Shared Hospital Services, a public company that provides radio surgery services to medical centers for use in brain surgery.
Mr. Trotman's qualifications for membership on Forian's board of directors include his experience as a director of other public companies, including WebMD, and private companies in various aspects of the healthcare industry, and his experience as an investment banker specializing in healthcare companies.
Kristiina Vuori, MD, PhD
Kristiina Vuori, MD, PhD is President of the Sanford Burnham Prebys Medical Discovery Institute (SBP), Pauline & Stanley Foster Presidential Chair, and Professor at the Institute's National Cancer Institute (NCI)-designated Cancer Center. As President of SBP, Dr. Vuori is responsible for the Institute's academic and scientific activities. Dr. Vuori was selected as a PEW Scholar in the Biomedical Sciences in 1997 (dubbed as "20 most promising scientists in America"). She was elected to the National Academy of Inventors (NAI) in 2014. Additionally, Dr. Vuori has served in a wide variety of advisory capacities to NCI and other cancer organizations, including advisory roles for the NCI's Developmental Therapeutics Program, Center for Strategic Scientific Initiatives, and the National Cancer Advisory Board. Dr. Vuori has served or currently serves on the Board of Directors for the American Association for Cancer Research (AACR), California Breast Cancer Research Program (CBCRP), Florida Inventors Hall of Fame and WebMD. She also serves on numerous editorial boards for scientific journals, institutional scientific advisory boards and as consultant for pharmaceutical companies. Dr. Vuori earned her MD and PhD degrees at University of Oulu, Finland. After the completion of her internship and residency, she received postdoctoral training at SBP from 1992–1995 with then-President & CEO Dr. Erkki Ruoslahti. Dr. Vuori was appointed to faculty in 1996. She was appointed Deputy Director of the Institute's NCI-designated Cancer Center in 2003 and served as Director of the Cancer Center in 2005-2013. She served as Executive Vice President for Scientific Affairs in 2008–2010, and she has been President of the Institute since 2010. Additionally, she served as an interim CEO from 2013–2014.
Dr. Vouri's qualifications for membership on Forian's board of directors include: her many years of experience as a physician and an executive of a prestigious medical institutions, her involvement with early-stage biotechnology and medical companies and her prior service as a director of public companies.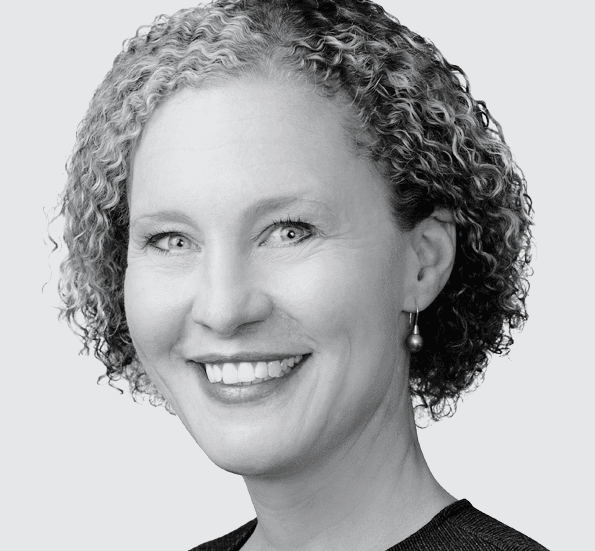 Helen Moran
Chief Product Officer
Helen leads Forian's Product Management team and brings nearly 20 years of experience in creating digital products and content for the healthcare industry. Most recently, Helen served as Senior Vice President, Product & Design/UX for Medscape. In that role, Helen was responsible for launching innovative products and driving engagement across Medscape's market-leading global network of brands for healthcare professionals. Her product portfolio spanned clinical reference tools, including a proprietary drug database, multilingual clinical news and information and accredited medical education. While at Medscape, Helen drove early adoption of content indexing to proprietary and standard medical vocabularies, which improved both content discoverability and its monetization. More recently, Helen led a strategic personalization initiative leveraging and building upon this taxonomy towards heightened user engagement.
Prior to joining Medscape, Helen was VP, Smart Content for Elsevier, where she founded and oversaw a team dedicated to semantic content enrichment. Work by the Smart Content team was integral to the successful launch of Clinical Key, a clinical knowledge solution that delivers answers across deep and diverse content.
Helen received her BA from Princeton University and has an MS in Journalism from Columbia University.
Scott Ogur
Scott Ogur, CFA, formerly Chief Financial Officer of Helix Technologies Inc, oversaw all accounting, finance, and investor relations functions. Mr. Ogur has nearly 25 years of experience, including multiple CFO roles in small and medium-sized enterprises. He was also the Chief Investment Officer of Scimitar, a private investment firm focused on frontier markets, during which time he partnered with Mr. Venegas on more than a dozen investments and dispositions. Prior to Scimitar, Mr. Ogur held accounting positions at JPMorgan Chase and Price Waterhouse. Mr. Ogur is currently a director of MetricStream, a governance, risk, and compliance software company, as well as Independent Diplomat, a not-for-profit entity. He has an undergraduate degree from Bucknell University in accounting, an MBA in finance from New York University's Stern School of Business and is a CFA Charter holder.
Forian provides innovative software solutions, proprietary data, and predictive analytics to optimize the operational, clinical, and financial performance of our healthcare, cannabis, and government customers.