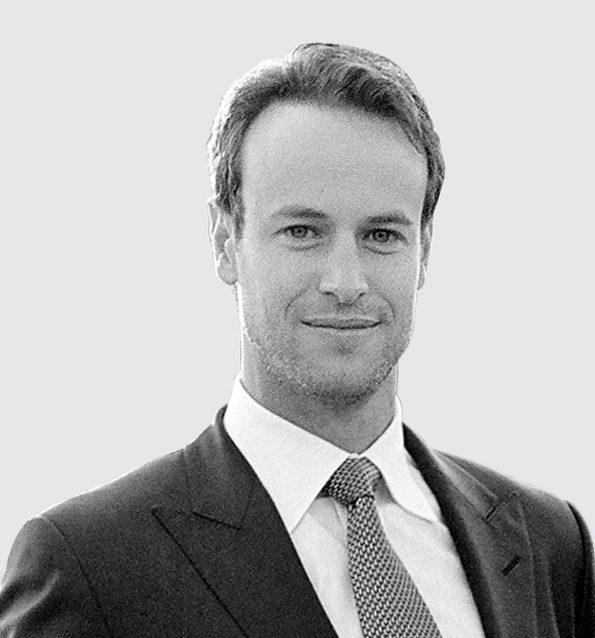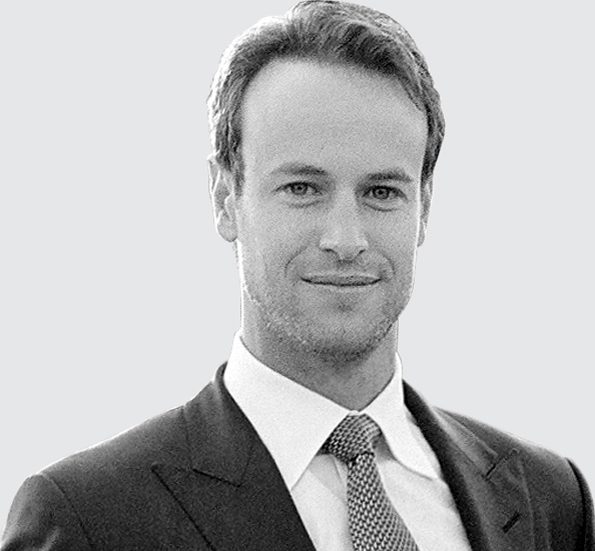 Max Wygod
Interim CEO & Executive Chair
Adam Dublin
Co-founder & Chief Strategy Officer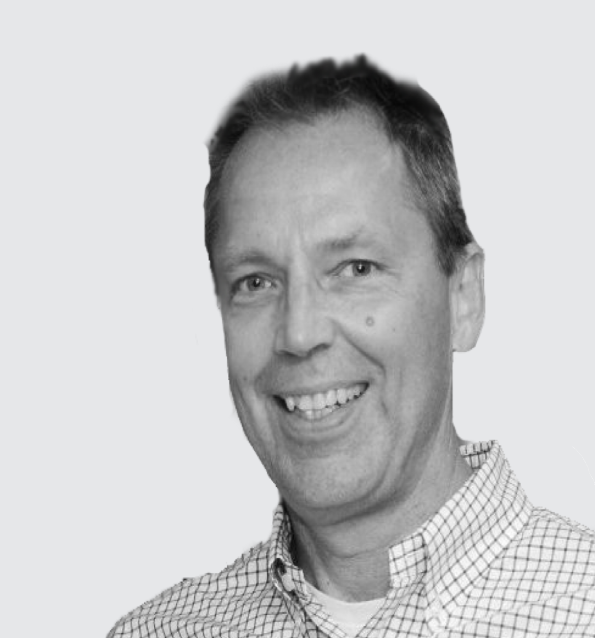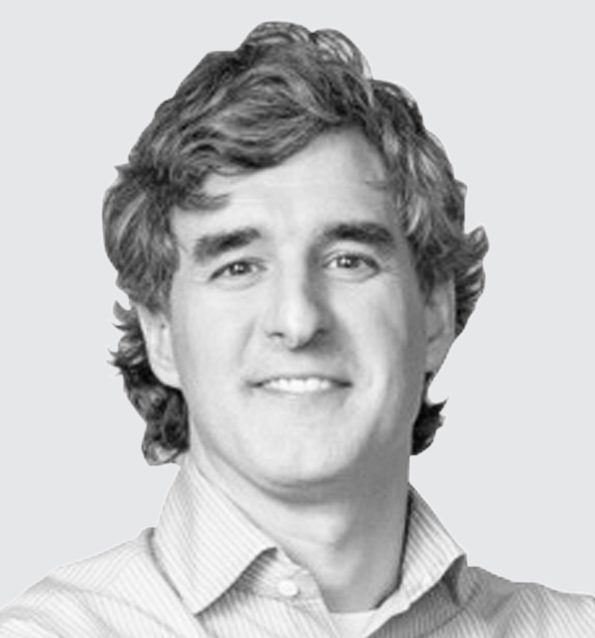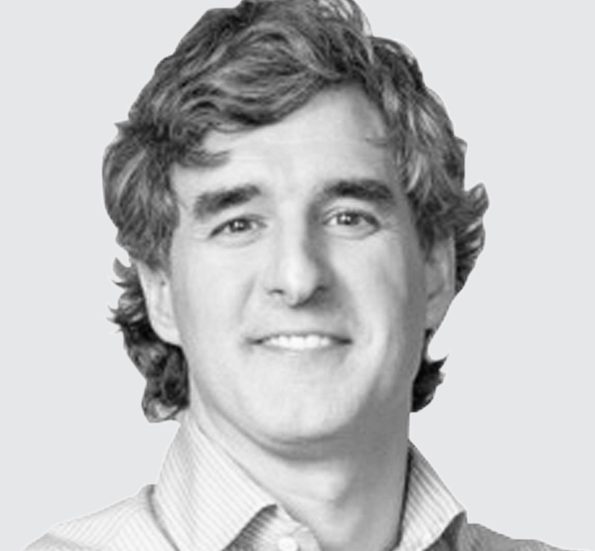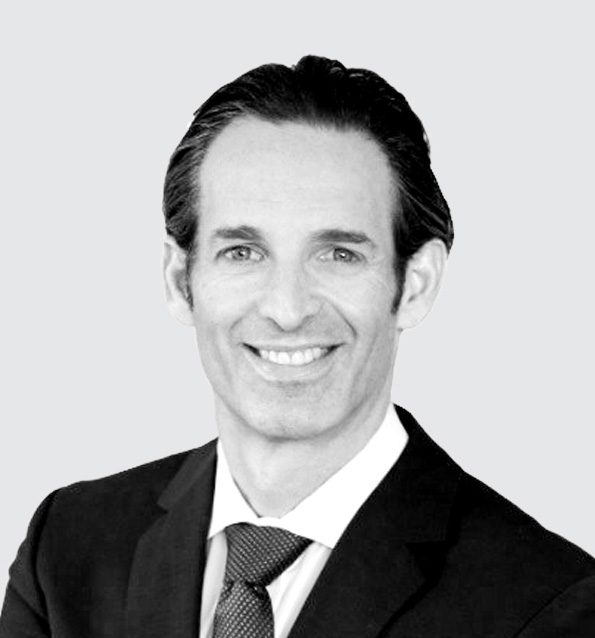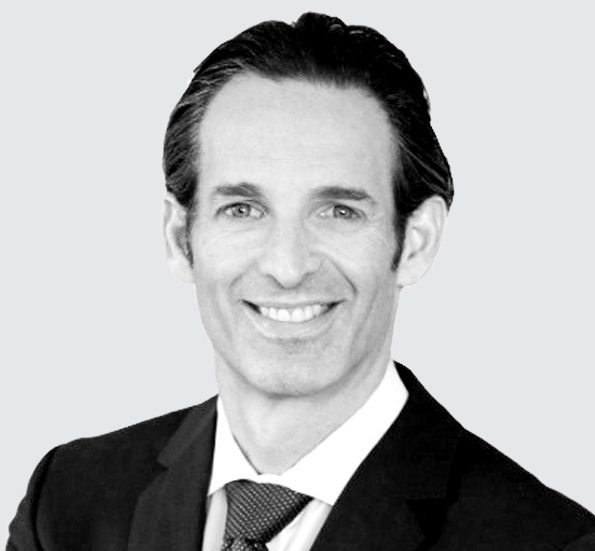 Jason Holden
VP, Corporate Development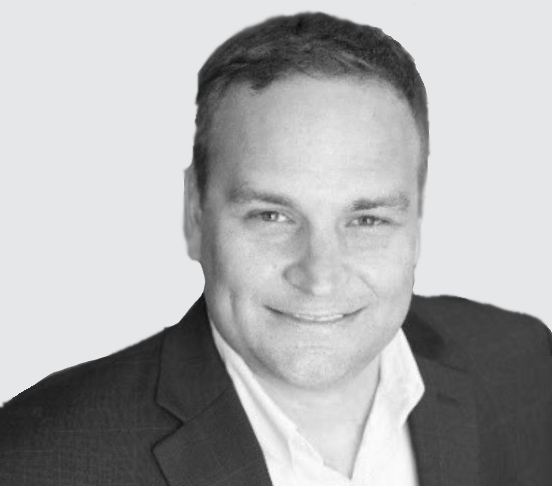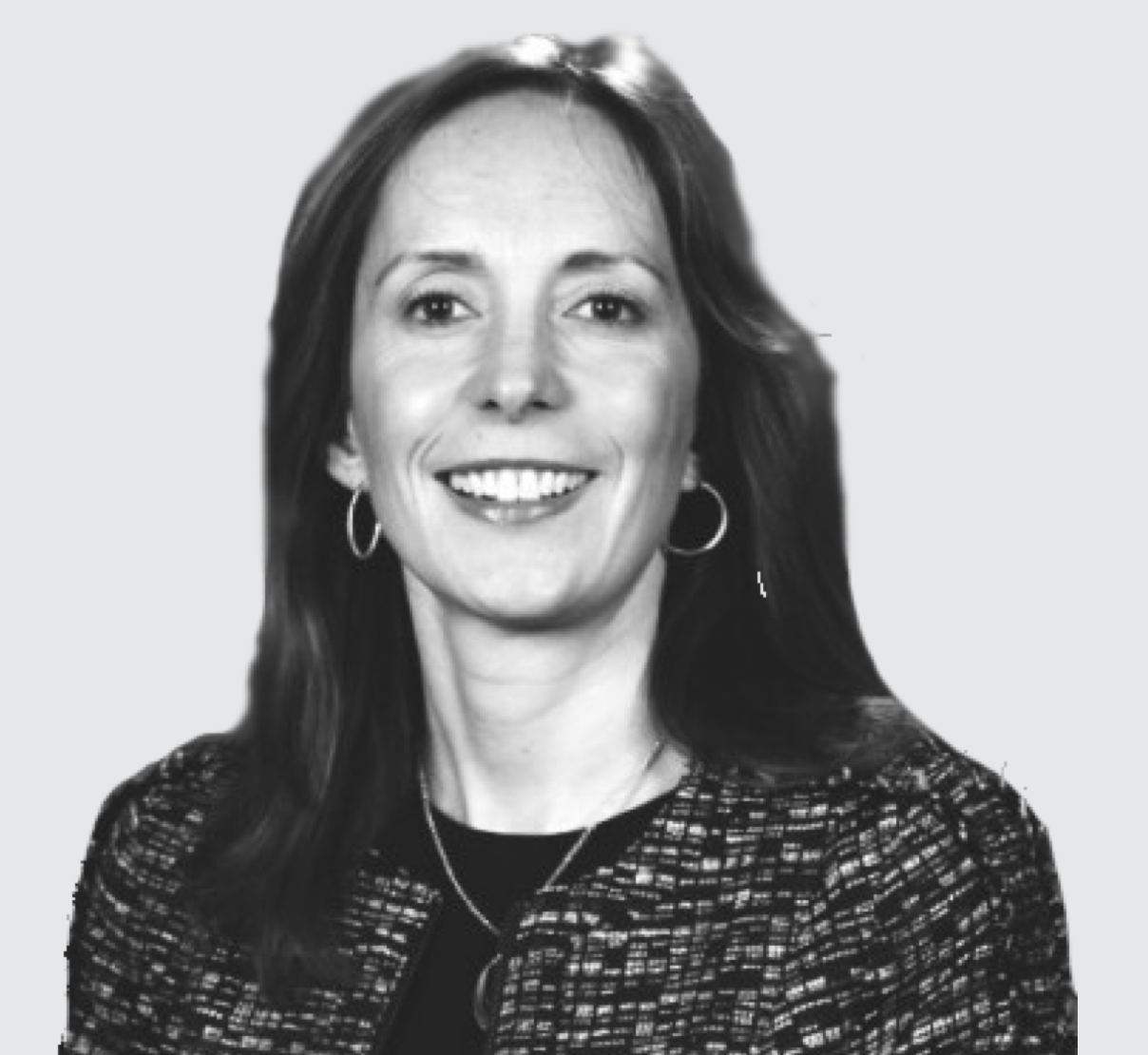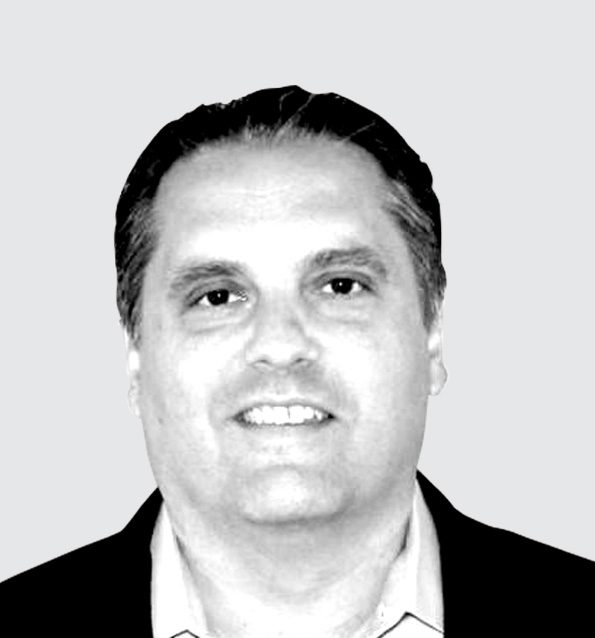 Adam Dublin
Co-founder & Chief Strategy Officer
Adam Dublin is a seasoned entrepreneur and senior executive with extensive strategy, business development, and operating expertise in healthcare information and technology. He is responsible for developing Forian's strategy, data acquisition, partnership development and acquisitions, and he has over 30 years of experience in creating innovative businesses. Prior to the sale of the company to KKR for $2.8 billion, he was on the executive leadership team of WebMD as Senior Vice President, Strategy and Analytics. In that role, he was responsible for developing the company's marketing science platform, including the development of one of the world's largest healthcare customer databases, linking patient, consumer demographic and online behavioral data in a HIPAA-compliant manner.
Previously, he was Vice President, Strategy and Corporate Development for IMS Health, the world's largest healthcare information provider (now IQVIA). He came to IMS Health from SDI, where he was the Chief Strategy Officer. SDI was the recognized leader in longitudinal patient data prior to its acquisition by IMS health in 2011 for $340 million. His track record at SDI included multiple strategic acquisitions that enabled the company to continuously drive growth, resulting in the company eventually becoming the third-largest pharmaceutical informatics organization in the US. At SDI, he patented encryption and de-identification technologies that enabled the linkage of patient databases to a HIPAA-compliant standard, creating one of the first and largest Real World Evidence (RWE) platforms supporting health economics and outcomes research. Prior to SDI, Adam was Senior Vice President Corporate Key Accounts for NDCHealth, one of the nation's largest healthcare IT companies and the nation's second-largest pharmaceutical informatics organization. He had P&L for NDC's wholesale data businesses, commercializing data assets to multiple industries and creating new lines of business in payer analytics, benefits administration, underwriting, and consumer analytics. Adam was instrumental in the sale of the company's pharmaceutical informatics business to Wolters Kluwer for $352 million. Prior to NDCHealth, he was one of the founders of Health Market Science, a provider data solutions business specializing in data mining and probabilistic matching technologies that was sold to Edison Ventures for $65 million, and now owned by LexisNexis.
Adam received a BA from the University of Iowa and an MA from Northwestern University.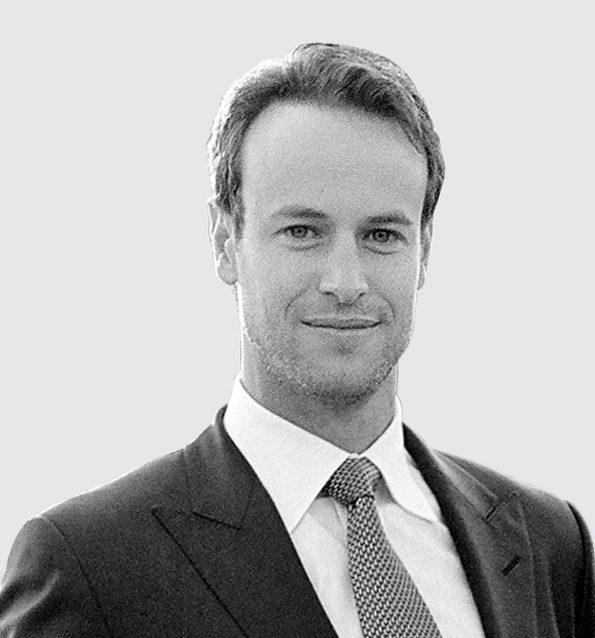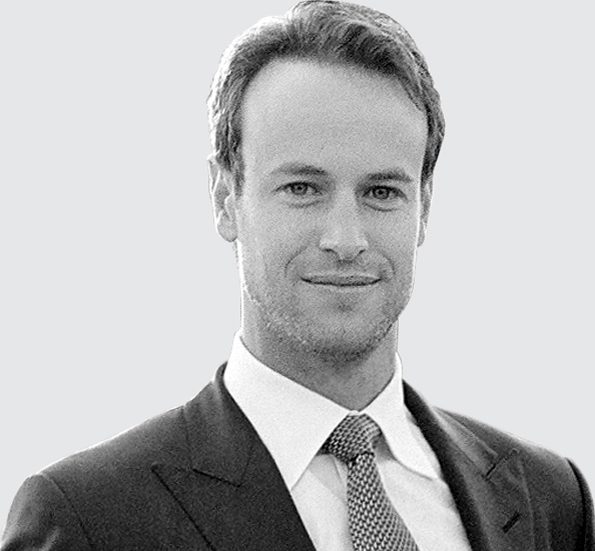 Max Wygod
Co-founder & Executive Chair
Max Wygod is a healthcare executive and investor with years of experience investing, acquiring and divesting public and private growth companies at the intersection of healthcare and information technology. Max leads the investment strategy for Wygod & Co. LLC, a virtual family office dedicated to private and public investments in the healthcare industry. The organization works with a group of successful healthcare managers and investors that have been colleagues and partners with Max's father, Marty Wygod, over his 50 years in the industry. Marty has successfully led seven public companies, primarily in early stage. The appreciation in value of Marty's companies to public investors has been over $15 billion. He has worked with their directors and management to provide strategic direction to differentiate them from their competitors and enhance their value in the public markets, culminating with the sale of WebMD to a KKR portfolio company for $2.8 billion.
Previously, Max served as a Vice President of Business Development at WebMD Health, where he participated in facilitating its sale to KKR. A seven-year veteran at WebMD, Max had various business development and operating roles that included, but not limited to, WebMD's strategic growth objectives through capital allocation, acquisitions, partnerships, joint ventures, commercial relationships, investments and divestitures.
Max received a BA from Duke University and an MBA from The Stern School at New York University.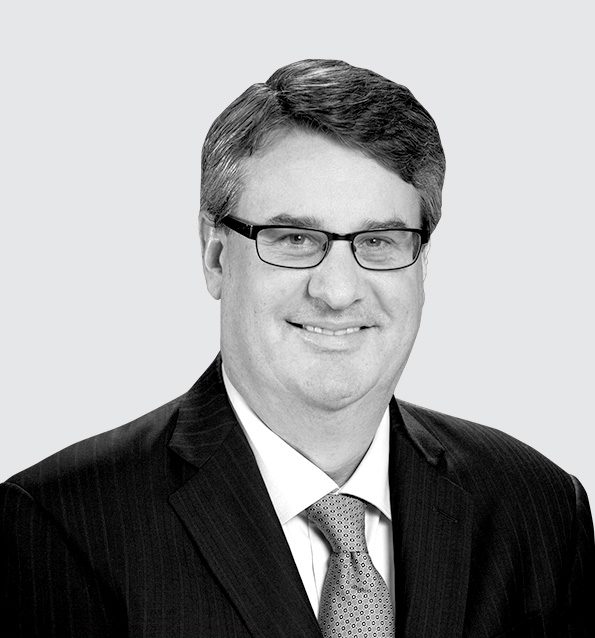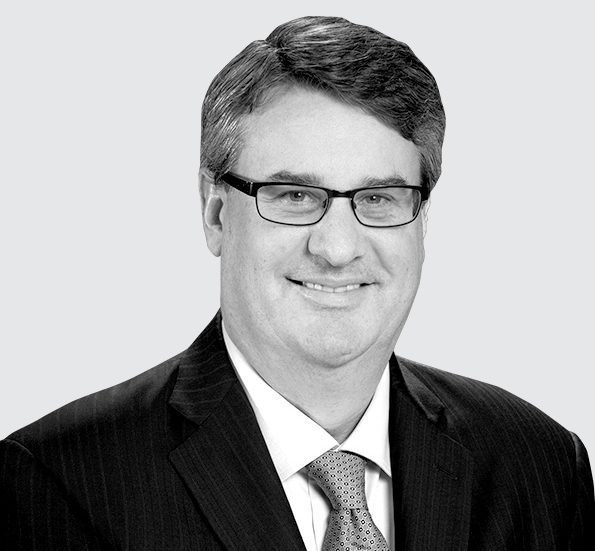 Daniel Barton
Chief Executive Officer
Dan Barton combines over 25 years of healthcare information management and analytics expertise with a strong track record of operational excellence. Dan is responsible for oversight of all aspects of the business, ensuring commercial success and customer satisfaction through the delivery of innovative outcomes research, market measurement and commercial analytics solutions to the cannabis industry.
Prior to Forian, Dan served as Vice President & General Manager, US Healthcare Solutions and Contract Sales/Medical Solutions for IQVIA. In the Healthcare Solutions role, he was responsible for leading information services, analytics, and technology solutions for the world's largest healthcare information and analytics business focused on the payer, provider, medical device and government segments. He was also responsible for IQVIA's contract sales and medical solutions business, which encompassed contract sales, call center services, clinical nurse educators, and medical communications sold to pharmaceutical and medical device customers. Collectively, he had P&L responsibility on a book of business exceeding $500 million and managed over 2,600 employees. In addition to the businesses he ran, Dan was responsible for managing the US capital investment portfolio of $100 million over six years as well as all US marketing activities.
Dan joined IMS Health (now IQVIA) in November 2011 from SDI, the market leader in creating privacy-compliant longitudinal patient data that specialized in providing advanced analytics to the life sciences industry. At SDI, Dan led the Patient Analytics practice. Before SDI, Dan spent 18 years at GlaxoSmithKline (GSK), where he was Vice President of Data Management, responsible for information management and commercial analytics supporting the North American Pharmaceutical Division. Dan also spent time in a variety of other roles at GSK, including brand management, field sales and commercial operations.
Dan received a BA from the University of Scranton.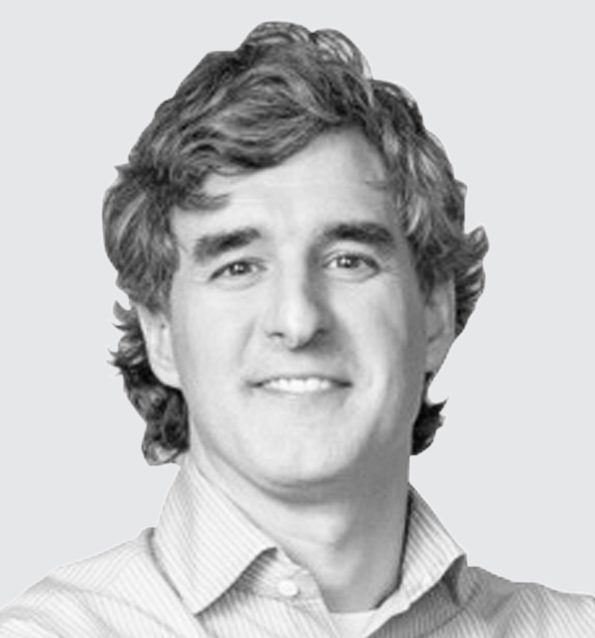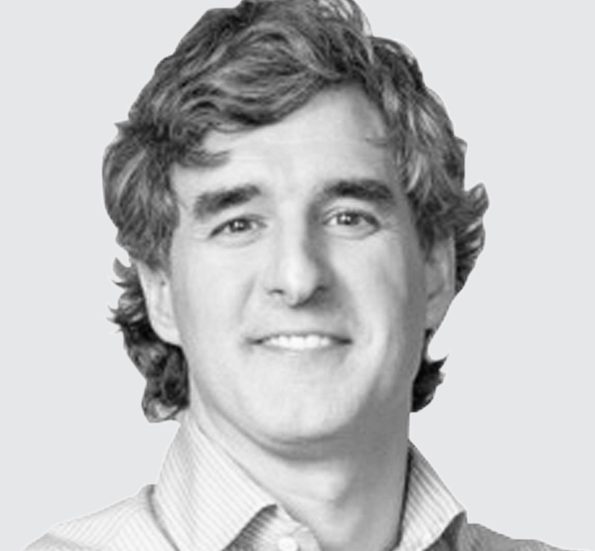 Edward Spaniel, Jr
EVP & General Counsel
Ed joined Forian in 2021 and has principal responsibility for our legal function, including licensing, intellectual property, governance and compliance. Ed assisted in the formation and capitalization of our predecessor company, Medical Outcomes Research Analytics, LLC, and served on our Advisory Board. Ed has previously contributed to the growth of ERP, Point-of-Sale (POS) and healthcare technology businesses, including the successful sale of SICOM Systems, an ERP and POS provider within the restaurant technology sector, to Global Payments (NYSE:GPN) in 2018, the successful sale of SDI Health, a healthcare analytics provider, to IQVIA (NYSE:IQV) in 2011 (following a 9-month FTC second request investigation and consent decree) and the initial public offering of IQVIA in 2014.
Between 2010 and 2016, Ed managed legal affairs for SDI Health and then IQVIA across the Americas, including leadership of a highly active M&A program and related integration efforts establishing IQVIA's software-as-a-service technology platform and contributing to its successful initial public offering in 2014. Following IQVIA, Ed led the legal and corporate development functions at SICOM Systems, contributing to 150% and 200% revenue and EBITDA growth rates, respectively, over the 2016-2018 period, including several acquisitions that led to its 2018 sale to Global Payments. Prior to SDI Health, Ed was a corporate attorney at Blank Rome LLP in Philadelphia for 14 years, where his practice focused on both private and public healthcare and technology companies and included participation in several firm-wide leadership committees. Ed joined us from Edmunds GovTech, an ERP provider within the local government sector. 
Ed received his BA and JD degrees from the University of Virginia and lives with his wife and three children in the Mt. Airy section of Philadelphia.
Mike Vesey
Chief Financial Officer
Mike joined Forian in 2021 as Forian's Chief Financial Officer. He was most recently the Chief Financial Officer of Wayside Technology Group, Inc. (Nasdaq: WSTG), a provider of cyber security, software and technology solutions. During his five-year tenure with Wayside, Mike led multiple acquisitions that facilitated the organization's shift to cloud marketplace, resulting in a significant increase in average share price over a two-year period. Prior to Wayside, Mike spent nine years at Majesco Entertainment Company growing from the company's Chief Accounting Officer to Chief Financial Officer.
Mike received his BBA in Public Accounting from Pace University and his master's degree in Finance from Penn State University.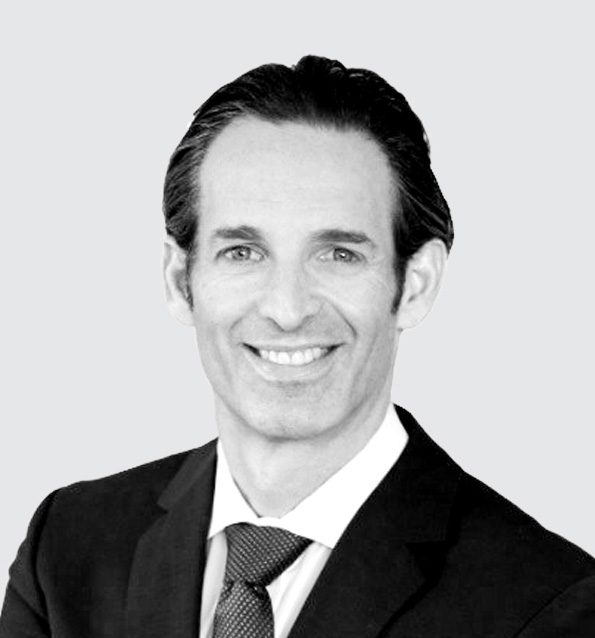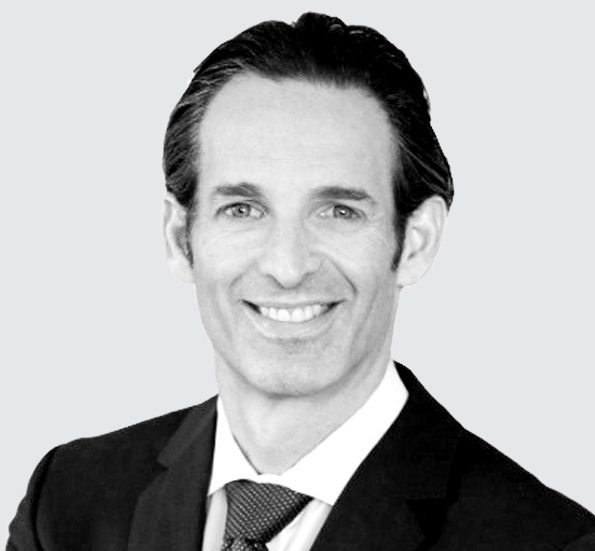 Jason Holden
VP, Corporate Development
Jason Holden is a seasoned financial executive with a 25-year record of growing health IT and technology-enabled service companies. Jason is responsible for identifying and pursuing investment and other opportunities, assisting in setting strategic direction to maximize shareholder value as well as monitoring and enhancing the operating performance of Forian's businesses.
Prior to joining Forian, Jason was Vice President, Finance & Strategy at Phreesia, the nation's leading SaaS-based patient intake, engagement and payments platform for healthcare providers. Jason oversaw Phreesia's financial and business planning initiatives, including forecasting, budgeting, capital planning and measuring and monitoring the company's key operational and economic metrics. Jason quarterbacked Phreesia's $192 million IPO on the NYSE and negotiated key business supplier relationships to optimize costs and drive operating leverage. Prior to Phreesia, Jason was Senior Vice President, Head of Corporate and Business Development and a member of the leadership team at WebMD. During his 15-year tenure, Jason repositioned WebMD's portfolio of operating business and orchestrated the sale to Internet Brands, a KKR company, for $2.8 billion in a going-private transaction. Jason also raised significant public and private financing, executed multiple growth acquisitions, structured commercial partnerships to launch new revenue generating services and divested WebMD's physician software, revenue cycle management and health data management and services businesses. Prior to WebMD, Jason was a venture capital investor in seed-stage-to-public life science and medical device companies at Domain Associates, a $2.8 billion investment firm, and a healthcare investment banker at PaineWebber.
Jason received a BA in English from the University of Wisconsin — Madison and an MBA from the Wharton School at the University of Pennsylvania.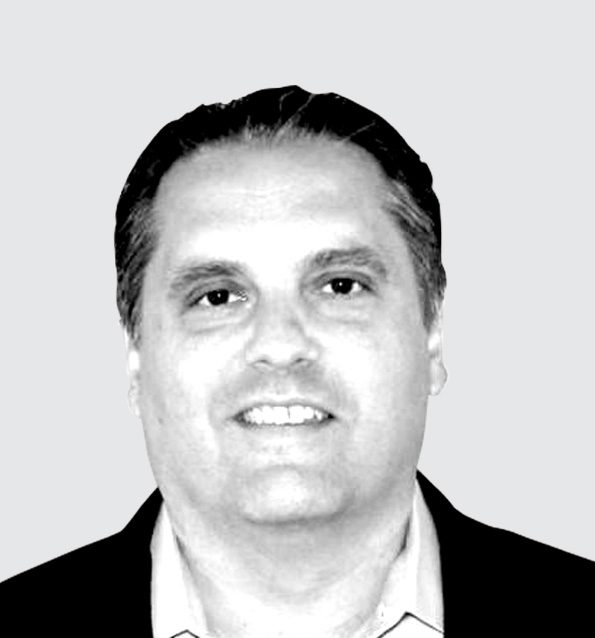 Mark Grove
VP, Sales
Mark Grove is a seasoned sales leader and health information and technology executive. At Forian, he is responsible for developing the sales strategy and structure as well as meeting revenue growth objectives.
Prior to Forian, Mark built and led the East commercial team for Komodo Health as Vice President, Sales, and was responsible for driving significant year-over-year revenue growth. During his tenure, Komodo grew from 70 to over 250 employees and became one of the highest-growth companies within the industry. Previously, he was Vice President, Sales at Crossix, Inc., the leader in media measurement analytics, where he contributed to the high sales growth of the company prior to the $430M sale to Veeva. Before Crossix, Mark was Senior Vice President, Sales at Prognos, where he built and led the commercial team and helped define and bring to market their suite of clinical and analytics solutions. Investors included Merck Global Health Innovation, Safeguard Scientifics and Cigna. Prior to Prognos, he was Executive Vice President at PatientPoint, where he had responsibility for the go-to-market strategy and execution for new HCP solution offerings. Mark was also previously Executive Vice President, Sales and Marketing at Qforma, Inc., an early innovator in applying analytics to healthcare data in order to understand HCP connectivity and influence. There he led the commercial organization and dramatically accelerated revenue, which led to the successful sale of the company. He has also held roles of increasing responsibility at PRA (Symphony) and IQVIA.
Mark received his BA in Finance from Miami University.
Mark J. Adler, MD
Mark J. Adler, MD was a member of WebMD's Board of Directors from 2000 to 2017. Since 2014, Dr. Adler has also served as Strategic Advisor to, and a member of, the Scientific Advisory Board of Biological Dynamics, Inc., a privately held biotechnology company, and is currently the Chairman of the Scientific Advisor Board. He is also currently a director of the San Diego Cancer Research Institute. From February 2011 until February 2014, Dr. Adler served as Director of Strategic Development for UC San Diego Oncology. Dr. Adler, an oncologist, was a co-founder of the San Diego Cancer Center and served for over 10 years as its Chief Executive Officer until February 2011. Until April 2006, Dr. Adler had served, for more than five years, as the Chief Executive Officer of the combined internal medicine and oncology group of Medical Group of North County in San Diego, California.
Dr. Adler's qualifications for membership on Forian's board of directors include his many years of experience as a physician and an executive of a physician practice, his involvement with early-stage biotechnology companies and his prior service as a director of public companies.
Ian G. Banwell
Ian G. Banwell is currently the Chief Financial Officer at Hamburg Commercial Bank AG, where he has worked since April 2019. Hamburg Commercial Bank AG provides banking services for higher-end, medium-sized companies and financing for real estate projects. From April 2018 to March 2019, Mr. Banwell was a Senior Managing Director at Cerberus Operations and Advisory Company LLC. Mr. Banwell was Chief Investment Officer of Bank of America from 2000 to 2007. He left Bank of America in 2007 to start Round Table Investment Management and was its CEO until 2015. He is currently Managing Partner of Aberdeen Enterprises, LLC, a company focused on producing and investing in a variety of intellectual property and content. Mr. Banwell also served as a member of the US Treasury's Borrowing Advisory Committee from 2001 to 2012 and as its Chairman in 2005 and 2006.
Mr. Banwell's qualifications for membership on Forian's board of directors include his experience as an investment professional, his experience managing an investment firm, and his experience as a senior executive at a large financial institution.
Jennifer Hajj
Since March 2019, Jennifer Hajj has been the Head of Partnerships at Galileo Inc. Galileo is a privately held health-tech startup that enables the doctor-patient relationship. From May 2006 to February 2019, Mrs. Hajj served as a senior expert on New York State Medicaid policy and government programs across Sachs Policy Group's (SPG) client base and led SPG's innovation practice. Mrs. Hajj joined SPG in 2006 and consulted with a diverse set of clients, including hospitals, long-term care systems, physician groups, health and human service agencies, health plans, tech-enabled companies and startups. Areas of specialization included public policy, strategic planning, program design, reimbursement, regulatory environments, technology and implementation. Her subject matter expertise included, but was not limited to, Medicaid, DSRIP, managed care, value-based payments, behavioral health, long-term care, vulnerable populations and social determinants of health. In 2013, Mrs. Hajj led the firm's expansion to digital health and innovation. She led SPG's innovation practice and actively advised and mentored several health care startups and entrepreneurs. Her expertise included strategy, product development, market dynamics, business development, partnerships, regulatory environments and public policy. Mrs. Hajj received her BA in Public Health Studies with departmental honors distinction from the Johns Hopkins University, her MPH from Columbia University Mailman School of Public Health and her MBA from Columbia Business School.
Mrs. Hajj's qualifications for membership on Forian's board of directors include her experience as a director of, and advisor to, other companies in various aspects of the healthcare industry and her experience as an expert in public health and healthcare strategy.
Shahir Kassam-Adams
Shahir Kassam-Adams was a Co-Founder and Chief Executive Officer of Universal Patient Key, which is now a part of Datavant. Mr. Kassam-Adams has been an operator or early investor in multiple healthcare technology-enabled startups and companies, including Aileron Solutions, Social Safeguard, TGaS, Decision Resources Group, and Thomson Reuters Scientific & Healthcare. Since 2018, Mr. Kassam-Adams served as Chief Strategy Officer and then led corporate development. He serves on the Board of Directors of Pleio Inc., a leading provider of patient engagement and medication adherence programs, and on the Advisory Board of VUCA Health. VUCA Health is a gateway to patient engagement, serving as an on-demand extension of pharmacists and other healthcare providers. Previously, Mr. Kassam-Adams helped lead various healthcare and healthcare analytics companies. From 2007 to 2013, Mr. Kassam-Adams had several roles of Decision Resources Group, including Board of Director, President and Chief Strategy Officer. From 2002 to 2017, Mr. Kassam-Adams served as Executive Vice President and Chief Strategy Officer of Thomson Healthcare, a Thomson Reuters company. Shahir has an MS in Computer Science from Johns Hopkins and an MBA from Wharton.
Stanley S. Trotman, Jr.
Since 2004, Stanley S. Trotman, Jr. has been the president of Jupiter Private Equity LLC. Mr. Trotman retired in 2001 from UBS Financial Services, Inc. after, in 2000, it acquired PaineWebber Incorporated, an investment banking firm where he had been a Managing Director with the Health Care Group since 1995. He serves as a member of the board of directors of American Shared Hospital Services, a public company that provides radio surgery services to medical centers for use in brain surgery.
Mr. Trotman's qualifications for membership on Forian's board of directors include his experience as a director of other public companies, including WebMD, and private companies in various aspects of the healthcare industry, and his experience as an investment banker specializing in healthcare companies.
Kristiina Vuori, MD, PhD
Kristiina Vuori, MD, PhD is President of the Sanford Burnham Prebys Medical Discovery Institute (SBP), Pauline & Stanley Foster Presidential Chair, and Professor at the Institute's National Cancer Institute (NCI)-designated Cancer Center. As President of SBP, Dr. Vuori is responsible for the Institute's academic and scientific activities. Dr. Vuori was selected as a PEW Scholar in the Biomedical Sciences in 1997 (dubbed as "20 most promising scientists in America"). She was elected to the National Academy of Inventors (NAI) in 2014. Additionally, Dr. Vuori has served in a wide variety of advisory capacities to NCI and other cancer organizations, including advisory roles for the NCI's Developmental Therapeutics Program, Center for Strategic Scientific Initiatives, and the National Cancer Advisory Board. Dr. Vuori has served or currently serves on the Board of Directors for the American Association for Cancer Research (AACR), California Breast Cancer Research Program (CBCRP), Florida Inventors Hall of Fame and WebMD. She also serves on numerous editorial boards for scientific journals, institutional scientific advisory boards and as consultant for pharmaceutical companies. Dr. Vuori earned her MD and PhD degrees at University of Oulu, Finland. After the completion of her internship and residency, she received postdoctoral training at SBP from 1992–1995 with then-President & CEO Dr. Erkki Ruoslahti. Dr. Vuori was appointed to faculty in 1996. She was appointed Deputy Director of the Institute's NCI-designated Cancer Center in 2003 and served as Director of the Cancer Center in 2005-2013. She served as Executive Vice President for Scientific Affairs in 2008–2010, and she has been President of the Institute since 2010. Additionally, she served as an interim CEO from 2013–2014.
Dr. Vouri's qualifications for membership on Forian's board of directors include: her many years of experience as a physician and an executive of a prestigious medical institutions, her involvement with early-stage biotechnology and medical companies and her prior service as a director of public companies.
Forian provides innovative software solutions, proprietary data, and predictive analytics to optimize the operational, clinical, and financial performance of our healthcare customers.