The Forian Data Factory
Empowering Precise Decision-Making, Through Intelligent and Connected Data, on a High-Velocity Foundational Platform
New Technology, for a New Standard of Insights
With state-of-the-art ability to ingest, process, and deliver advanced solutions, we create quality, connected data in a secure and privacy-compliant method — for a new standard of analytics, insights, and product delivery.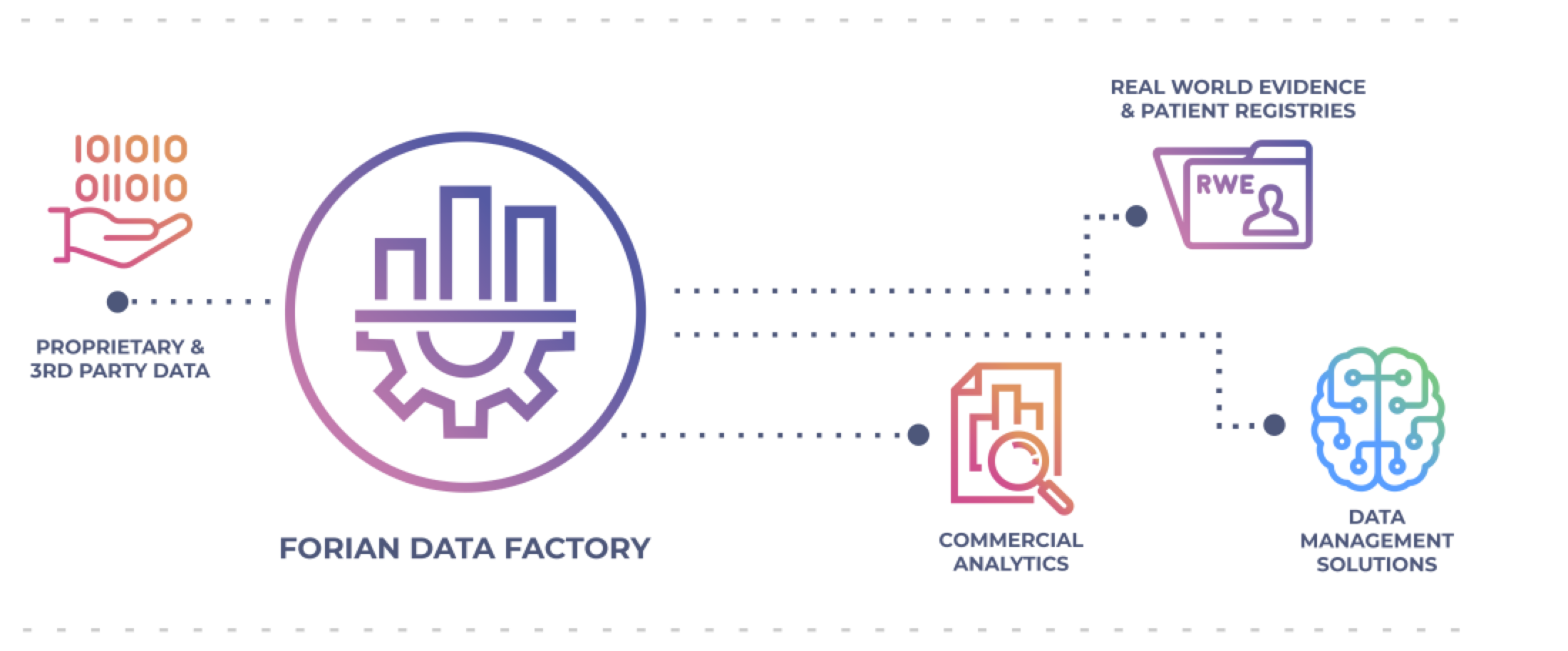 The Three Pillars of Our Data Factory
We accelerate the journey between data and actionability and create value for your business through the three pillars of our Forian Data Factory — enabling Forian to deliver previously unimagined insights and actionability across marketing, sales, clinical outcomes, and more.
Scalable, Cloud-Based Platform Technology — With Exceptional Data Governance
Dynamic computing, built with automated data flows, unparalleled security, maximum uptime, standards for data quality, and privacy considerations — all delivering interoperable data and usable insights.
Data Management and Data Science — Powered by Machine Learning
An intelligent platform that ingests, cleanses, normalizes, standardizes, and connects data to deliver useable insights. Our data science enables our data management to create uniform products, resolve customers, find and predict relationships, and drive decisions. We then process the data through advanced techniques to enable accessible analytics for visualizations, insights, and actions.
Privacy — HIPAA-Compliant Proprietary Data Assets — With Unlimited Ability to Connect Your Data/Use Cases
We have the largest connected data set that merges:
Consumer demographics, psychographics, behaviors, interests, and buying patterns
Coupled with patient-level detail, covering conditions, drugs, and medical procedures

And the largest growing healthcare treatment data including alternative therapeutics.
"At Forian, we're addressing the newest high-value segment in one of the fastest-growing markets this decade." – Adam Dublin, Co-Founder and CSO
Forian provides innovative software solutions, proprietary data, and predictive analytics to optimize the operational, clinical, and financial performance of our healthcare customers.